PVTIME - Recently, Chint Solar disclosed that it has good news from overseas market again. Three new PV plants, 86MW in Romania, 52MW and 45MW in Poland, will be built by Chint Solar and its partner Intec Energy Solutions.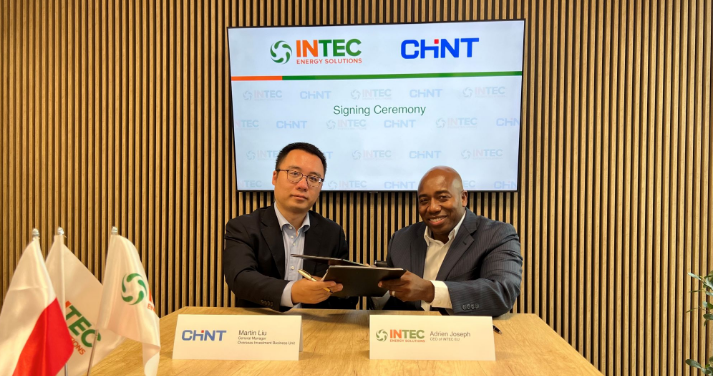 The two parties will join hands to provide the EPC services to the mentioned projects, totaling 183MW, by taking full advantages of the capabilities and expertise provided respectively. For this special purpose, a Signing Ceremony for the expansion of partnership scope between the two companies was held in Poland, where the HQ of INTEC is located. Mr. Liu Chen, GM of Overseas Investment BU of CHINT Solar and Mr. Adrien Joseph, CEO of INTEC EU attended the ceremony.
The deep bound and good understandings between CHINT and INTEC have been proved across various times of collaboration since long time ago. Both companies share the same belief which is to deliver the best projects for the realization of the global green energy transition. partnership will continue to expand its portfolio in Europe in the future.