PVTIME - Despite suboptimal sunshine hours, Germany
is still one of the largest solar power producers in the world. As of 2019, Germany
ranks fourth in the world with its total installed capacity of more than 49 GW.
Last year, Germany added nearly 4GW in solar capacity, which is a 30% growth
from 2018. Although the annual target of the German Federal Government for PV
expansion was exceeded, the goals of the energy transition for 2030 are still out
of reach.
With the
prevalence of the COVID-19 pandemic and uncertainty surrounding the 52GW cap, solar
development in Germany in 2020 is a topic closely followed by numerous parties
in and out of Germany.
Aiming to
provide an informative and detailed update on how the COVID-19
pandemic has affected the German PV industry's supply chain and business operations,
PVTIME invited three PV industry veterans to its first English webinar "German PV Market COVID-19 Update" on July
29.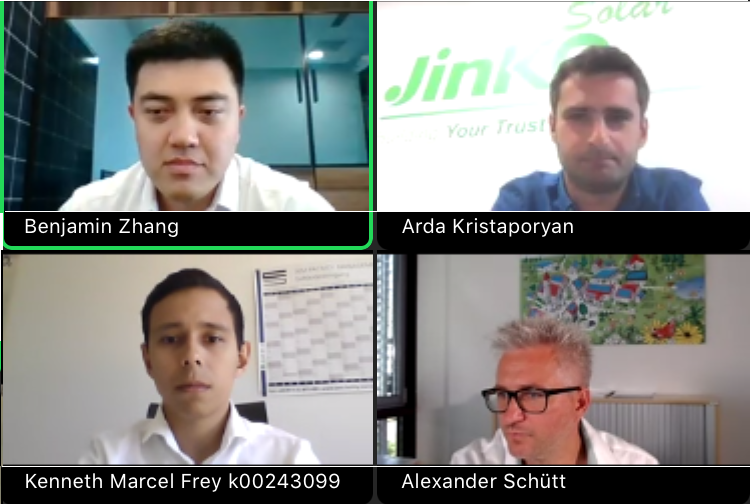 Arda Kristaporyan, Head of Sales Central Europe of JinkoSolar EU; Kenneth Marcel Frey, Executive Director of Huawei's Germany Enterprise Digital Energy
Business Department; and Alexander Schütt, Managing Director of BayWa
r.e Solar Energy Systems GmbH, shared their unique perspectives and views on
the current state of the German PV market as well as provided an outlook for
the German PV market going forward.
The impact of COVID-19 and 52GW cap removal on
solar development in Germany
In February, following the initial outbreak of COVID-19, production in China was physically not possible due to factory shutdowns. However, demand remained high for solar products and there was a huge back order in March due to uncertainty relating to the effects of the pandemic. Larger number of order were placed by buyers who wanted to avoid potential supply shortages. According to Arda Kristaporyan, Head of Sales Central Europe of JinkoSolar EU, in the end of February and beginning of March, COVID-19 caused a supply shortage in the EU. However, when production regained momentum in China, there was a noticeable reduction in global demand due to the virus outbreak. The lack of manpower, project financing, and approval of operation permits had a direct effect on the supply and demand balance, shifting the market from seller's to buyer's in a short time, leading to an upstream crash. Subsequently, significant price drops in wafers and raw materials came first, followed by a decrease in module prices.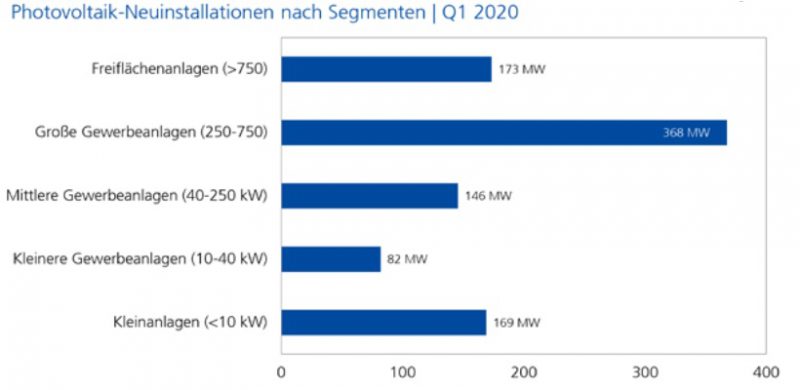 For the
German market, the fear of COVID-19's impact was in reality not as big as
imagined, and the actual impact on the market was manageable. Commercial and
residential projects were delayed or postponed due to the lack of manpower (increased
labor costs), project financing, and approval of operation permits. Evidently,
the residential segment was the most affected by the pandemic as homeowners
were reluctant to have workers near their homes in order limit potential exposure.
In Q1 of
2020, Germany added 983MW in new installations. For comparison, 986MW was added
in Q4 of 2019. It is anticipated that 4.5GW in new installations will be added
by the end of 2020, and another 6-7GW will be added in 2021.
The
pandemic accelerated the removal of outdated capacity in the market and
provided an opportunity for leading industry players to expand their market
shares. Having shipped 3.4GW globally in Q1, JinkoSolar's annual shipment
target of 18-20GW for 2020 remains unchanged. With the resumption of delayed
projects and increase in global demand, JinkoSolar's shipment numbers in the
second of 2020 will be even better. In Huawei's case, despite of COVID-19,
overall revenue for the first half of 2020 exceeded 64 billion USD with net
profit of 9.2%, which is a 13.1% increase year-on-year.
In
Germany, the removal of the 52GW cap will prove to have a bigger impact than
the COVID-19 pandemic. Without the removal, the 52GW limit would have been
likely reached by mid-2020, leading to the collapse of the German PV market and
PV systems with low self-consumption rates in particular. With the cap lifted,
the German PV market can now continue its 300-450MW per month growth. Moreover,
the market for PV systems up to 750kWp will continue to expand like it has for
the past several months while systems beyond 750kWp will need to participate in
cost completive auctions.
AI boost fighting COVID-19
As
countries around the globe grapple with the COVID-19 pandemic, Huawei is aiding
the battle against COVID-19 with the help of tools like 4G, 5G, cloud computing,
and artificial intelligence, helping to prevent, diagnose and treat the
disease, while supporting scientists look for a cure. ICT isn't just a crucial
tool for combating the virus, but also an engine for economic recovery. According
Kenneth Marcel Frey, Executive Director of Huawei's
Germany Enterprise Digital Energy Business Department, the production of
inverters has been fully restored while the supply chain and logistics have
been operating normally since March.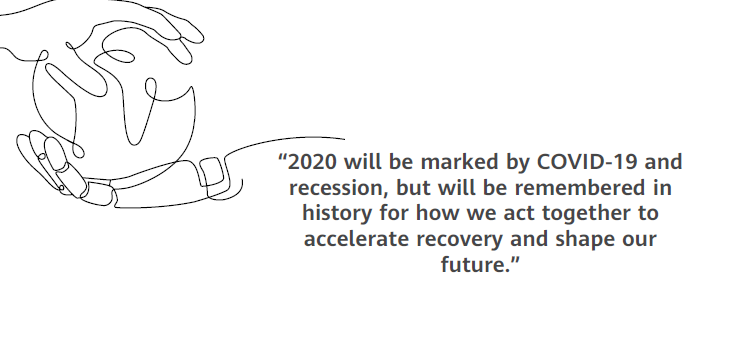 For Huawei,
the health and safety of its employees is their top priority. Huawei's local
teams have been able to work remotely and if onsite services are needed,
adjustments in team management are been made to ensure that the health and
safety standards are in line with the constantly evolving regulations of
different countries. In light of COVID-19, Huawei has also made its Online
Smart I-V Curve Diagnosis to its customers free of charge for three months,
allowing them to inspect their plants remotely.
The
cancellation of offline industry events such as Intersolar Europe made the
showcasing of new products in the physical form rather difficult, leading
JinkoSolar, Huawei, and BayWa r.e to develop more active presences online,
doing much of their employee/customer training, communication, and promotion in
the form of online initiatives such as webinars and virtual showrooms. Particularly,
Huawei launched its Smart PV Community in March of 2020, offering online
lessons and the latest information on its products and solutions.
Trends, driver, and challenges
In terms
of trends and drivers, regardless residential or commercial, self-consumption and
the desire to be socially responsible are huge drivers for the end-consumer
market in Germany. Residential storage systems are becoming standard in Germany
and modules efficiency is a crucial factor when consumers are selecting their
residential systems.
According
to Alexander Schütt, Managing Director of BayWa r.e
Solar Energy Systems GmbH, there are several challenges for the German
PV market going forward. The first being the low target of only 2.5GW within
the current EEG. In order to meet the 2030 Paris Agreement goal, the target
would need to be uplifted to 5-10GW annually. Secondly, there are still existing
parties that are working on hindering the adoption of renewable energy and the removal
of self-consumption, self-consumption as a driver needs to be strengthened and
supported. Last and not least, there are currently not enough installers to support
the rate of growth in Germany and backlogs of installation orders from 3-6
months is quite common. To a certain extent, this is definitely a factor
hindering the growth of the residential sector in Germany.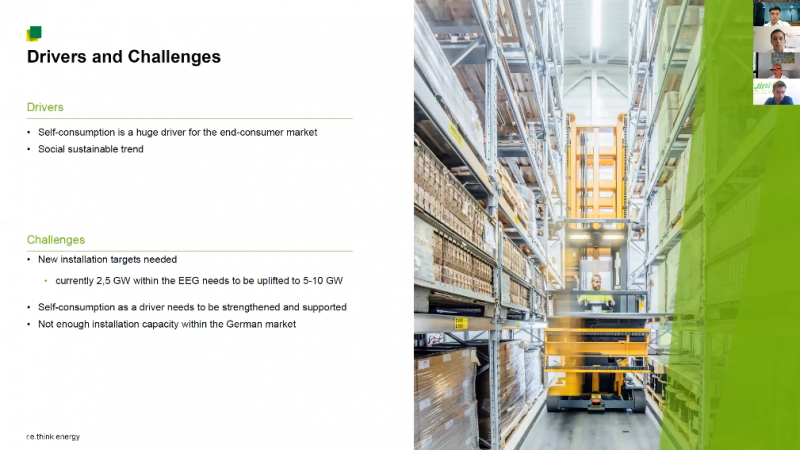 For more
information and access to the Q&A portion of the webinar, the complete
recording of German PV Market COVID-19 Update is available at : https://www.youtube.com/watch?v=f22CXMGfyb4&feature=youtu.be