PVTIME – On 22-23 May 2023, the CPC 8th Century Photovoltaic Conference of 2023 and PVBL 11th Global PV Global Photovoltaic Brand Rankings Announcement Ceremony were jointly held by Century New Energy Network, PVTIME and Photovoltaic Brand Lab (PVBL) in Shanghai City, China.
The conference brought together leaders in the field of solar energy, entrepreneurs and heads of investment institutions. Starting from the Duel Carbon goals, PV-related topics such as industrial development trend, technological innovation and integration of solar power storage were discussed, with the aim of promoting the coordinated progress of upstream and downstream industrial chains, and promoting the brand building and technological innovation of the photovoltaic industry.
On the first day of the conference, PVBL's annual ranking of the Top 20 Global Silicon Material/Wafer Manufacturers was announced.
Most of the companies in the above list are listed companies and the data was mainly taken from their 2022 annual report and public documents. For non-listed companies in the ranking, the data was provided by the companies themselves. For well-known companies that did not make the list because they did not provide the required data.
Tongwei Solar was the top silicon material provider in the list, with shipments of 257,000 MT of silicon and revenue of about 142.423 billion yuan in 2022, an increase of 119.69% year-on-year and a doubling of net profit. Then GCL, TBEA and Daqo follow as silicon material suppliers, with shipments of 93,900 MT, 106,700 MT and 133,000 MT respectively in 2022.
The gross margin of these four silicon material companies are all above 38%, among which Daqo reached a gross margin of 74.83%, which shows the impressive net sales less cost of goods sold of silicon material companies in 2022. In particular, Wacker, the German polysilicon giant, achieved a shipment of 62,000 MT of silicon material, a revenue of 16.924 billion yuan and a net profit of 6.087 billion yuan, ranking seventh in the list.
Meanwhile, silicon wafer companies showed strong performance in 2022. LONGi and TCL Zhonghuan followed Tongwei with 85.06GW and 68GW of silicon wafer shipments in 2022, ranking second and third in the list, while Wuxi Shangji Auto and Gokin Solar also shipped more than 20GW of wafers in 2022.
In addition, the research and development funds invested by major silicon manufacturers were huge, such as 7.141 billion yuan invested by LONGi and 4.4 billion yuan invested by Tongwei Solar, to promote technology innovation. And project expansion continued. In 2022, there were more than 40 polysilicon projects planned or under construction, with a total production capacity of more than 5.5 million MT, and they will be put into production between 2023 and 2025.
Then, in 2023, the price of silicon materials is expected to drop significantly to an average price of less than 150,000 yuan per MT due to the increasing production capacity and many other factors. And the profit will go from upstream to downstream with a series of challenges in the industry.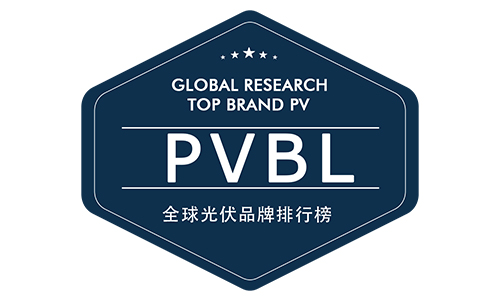 Launched in 2012, the PVBL annual report is the only data research report in China supported by a multidimensional evaluation system. The multidimensional scoring system accurately reflects consumers' attitudes towards brands and provides companies with insights into the effectiveness of their brand positioning strategies.
To calculate a company's corporate brand rating, the Photovoltaic Brand Lab combines 10 years of data collected by Century New Energy Network and its web-based operations with the evaluation criteria.
The maximum achievable Corporate Brand Rating is 1000 and is calculated after companies have gone through the comprehensive evaluation system, which includes the assessment of five primary and ten secondary indicators. The primary indicators are sales, research and development, outgoing shipments, impact and service. Secondary indicators include brand design, brand popularity, brand reputation, brand loyalty, product quality, service quality, marketing promotion, social responsibility, industry impact and societal impact.