PVTIME – On 18 September 2023, Li Guoqing, Vice Chairman of China Energy Conservation Association and a leader of Beijing Urban Construction Design & Development Group Co., Limited, presented the energy-saving and low-carbon technology policies, as well as current and future energy-saving plans within the urban railway industry, at the Urban Rail Transport Energy Saving and Low Carbon Technology Forum hosted in Beijing, China.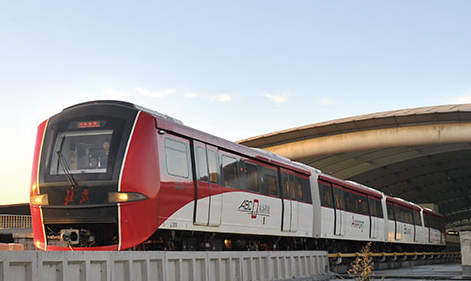 The Beijing rail system covers 1,171.7km, with 807km being urban. 3,962 million passengers use it each year. From 2021, the metro saved 48 million kWh annually, reducing carbon emissions by 29,000 tonnes each year.
Since 2021, the Beijing Metro has been working hard to encourage the creation of solar power systems on the rooftops of its stations. The ultimate aim is to have every rooftop equipped with solar panels by 2025, providing a total of 24 MW of energy. This upgrade is expected to result in annual power savings of 24 million kWh, as well as a reduction of 14,500 tonnes of carbon dioxide emissions.
Between 2022 and 2023, the hybrid train system on the Batong Line will use regenerative energy technology to save 13% more energy, 3.9 million kWh of power, and prevent over 2,356 tonnes of annual carbon dioxide emissions.