PVTIME – recently, Gold Stone (Fujian) Energy Company Limited (Gold Stone), a company that offers a complete solution for the production of high-efficiency HDT solar cells using advanced hetero-junction cell technology has announced that a certification agency TÜV has certified the conversion efficiency of 24.88% on HBC module, which resulted from a collaboration between Gold Stone and the Chinese National Engineering Research Centre for High-Efficiency Solar Cell Equipment and Technology.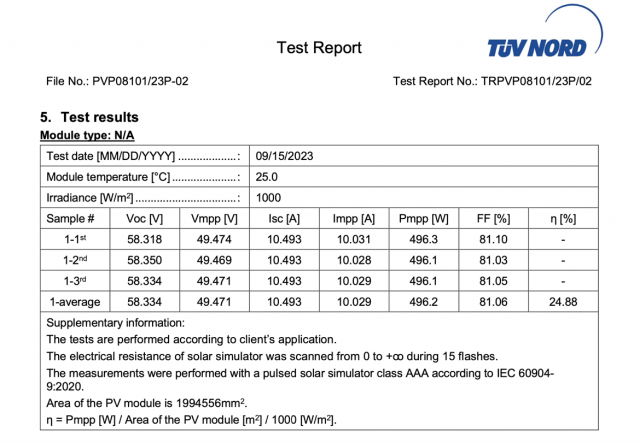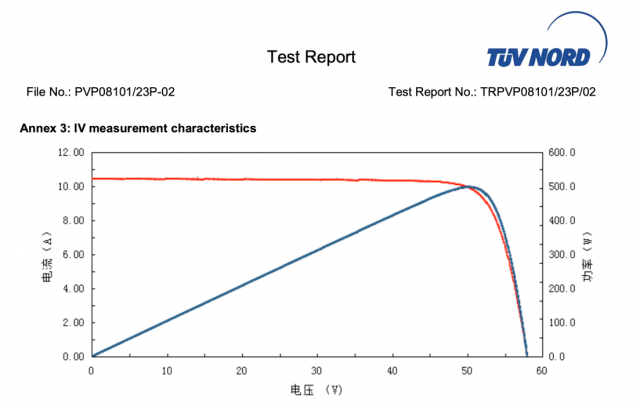 The HBC module has set a world record with a conversion efficiency of 24.88% for a full-size crystalline silicon module. Gold Stone independently developed these high-efficiency HBC cells, which combine scientifically advanced graphical design, low-damage scribing technology, a low-temperature interconnection process, and a high-density encapsulation scheme specifically designed for BC cells.
Gold Stone is at the forefront of researching and developing HBC cell technology, and its HBC processing is well-established. According to Gold Stone, all procedures, including the production of mass-produced PECVD equipment, are ideal for the large-scale manufacturing of HBC cells. Additionally, the HJT cell production line can readily be enhanced to produce the HBC cells.
Furthermore, the conversion efficiency of HBC has significant potential for improvement through the optimization of the optical properties and performance of HBC cells, according to the R&D representative of Gold Stone. The distinctive structure and performance features of HBC cells can be enhanced through various technologies and processes. These include the incorporation of microcrystalline material into the n-type and p-type electrodes, the use of a high transmission and anti-reflection film for the light intake surface, and the optimization of metal graphics and string welding processes during HBC module production, according to the R&D representative.