PVTIME – Battery storage systems are a crucial part of the decentralized energy supply of the future and an essential requirement for the continued expansion of renewable energies. Last year, SMA has built on its lead in this important field for the future. In 2019, the company signed contracts for the sale of battery inverter power of over one gigawatt (GW). SMA is thereby doubling the total power sold in the storage segment to 2 GW. Battery inverters for large-scale storage system projects account for the largest part of power sold. The most powerful SMA battery inverters are globally used in storage power plants with and without solar energy.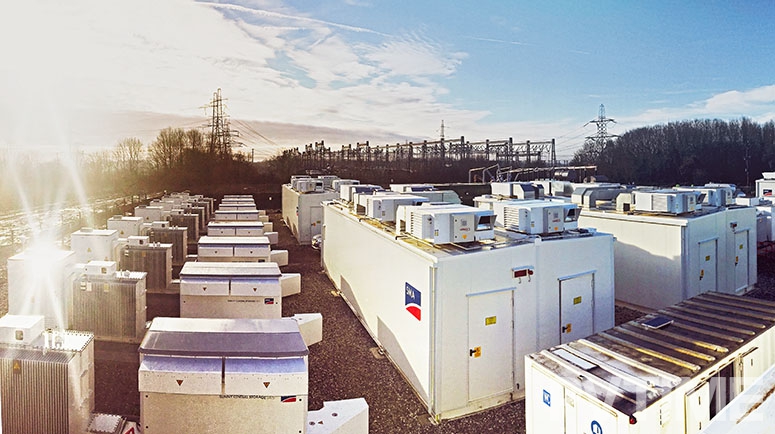 "Storage systems play a key role in the integration of large proportions of renewable energies into utility grids," said Marko Werner, Executive Vice President of Large-Scale Storage at SMA. "They are an important instrument for flexibilization of the electricity supply and ensure its stability. SMA has been successfully developing solutions for storage integration for more than three decades. Our customers from all over the world appreciate our many years of experience and high degree of system expertise. This is why we have signed contracts to supply storage solutions with a total power output of more than 1 GW – three times as much as in the previous year. Now with total installed battery inverter power of 2 GW, SMA remains by far the global market leader in this area. We are expecting further growth for the global storage market in the coming years."
Large-scale storage systems ensure grid stability
Numerous large-scale battery storage power plants around the world have been connected to the grid in the past two years. Battery inverters integrate large-scale storage systems into the public utility grids. They provide operating reserve to ensure grid stability and safeguard the electricity supply. The available operating reserve from the large-scale storage systems can keep the grid frequency stable. On more than one occasion, power plants have helped prevent large-scale power outages.
Storage solutions for every application
Sunny Central Storage battery inverters are used in the world's largest-scale storage projects. The most powerful SMA battery inverters also feature the optional new grid formation and black start functions and can form a stand-alone grid within milliseconds for an uninterrupted electricity supply should the utility grid fail. For storage systems in households and small companies, SMA offers the flexible Sunny Boy Storage and Sunny Tripower Storage battery inverters. The Sunny Island battery inverters from SMA are used around the world in both off-grid and grid-connected energy storage systems.