PVTIME – For the whole year of 2020, we now forecast the overall global market a 15-20% decline. For JinkoSolar, although this uncertainty exists, we believe we can do better than peers, in line with our guidance given three months ago. All the above forecasts are based upon the assumption of COVID-19 stabilizing in June of this year.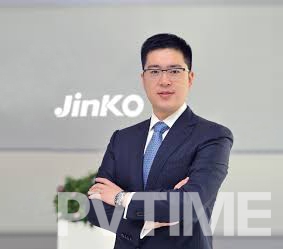 Now let me talk about the progress and development of Tiger series and its next generation. With the recent disruption from COVID-19, we now expect the demand of US, Europe, Japan and India to decline to some extent, particularly in DG market. However, utility deployment continues and manufacturers keep preparing the launch of 500+ Wp modules. We maintain our forecast for high and faster penetration rate for our Tiger 475Wp and its next version modules of the total premium market in 2020. Thus, we believe that tiling ribbon technology is still strong as a multi-year mega trend and will fuel the upgrade of mainstream manufacturing process in the next several years. We continue to expect faster penetration of Swan transparent backsheet bifacial compared to dual glass bifacial over the next several years with substantially light weight advantages in labor cost saving.
DG market will be another major long-term growth driver for JinkoSolar. In the next few years, a more compact, higher energy density module will require massive increase in power. Tiger 66 cell version of up to 395Wp and with 20.78% efficiency will be the main growth area for distribution rooftop market. Therefore, while near-term uncertainty exists, we'll continue to invest in our R&D and technology capabilities to capture the future opportunities from the strong tiling ribbon related and high energy density mega trend. We reaffirm our goal to rise at the high-end of our growth projection of 35% in 2020.
Now let me talk about the ramp-up of Tiger, Swan and the status of Cheetah. In its third year of ramp-up, Cheetah continues to see very strong demand across a wide spectrum of customers. So far, Cheetah has been sold over 10GW thanks to its growing reputation for power, quality, reliability and customer satisfaction.
Our Swan bifacial is entering its second year of ramp-up using DuPont patent transparent backsheet. Our Tiger 475Wp series provides a clear migration path from conventional engineering rules to the next-wave 9 busbar and tiling ribbon process, which can boost the wattage per square meter, and its BOS design is compatible with mainstream solutions. Tiger is already in volume production with good yield. Our TR technology is a full stride from Cheetah, with 18% power gain and about 5% efficiency gain. We expect a very fast and smooth ramp-up of Tiger in the second half of this year. And we expect tiling ribbon technology will be followed and adopted extensively because it is the most advanced and engineering feasible solution for most manufacturers. We will offer continuous enhancements to further improve the performance, power, and density of our TR technology solution into the future as well. Thus, we are confident that 5-nanometer will be another large and long-lasting process for the whole industry.
Finally, I will talk about our next generation product status. Our 500+ Wp development is on track with risk production scheduled in late 2020 or land target volume production in early 2021. We have carefully evaluated all the different technology options for our next generation products and our decision is to continue to use TR to deliver the best technology maturity, performance, and costs. I am confident that our next product will be the most advanced and powerful panel available in the market when it will be introduced, and that it will further extend our leadership position well into the future