PVTIME – JinkoSolar Holding Co., Ltd. (the "Company," or "JinkoSolar") (NYSE: JKS), one of the largest and most innovative solar module manufacturers in the world, revealed its second generation TigerNeo series of panels, one of the world's most efficient solar panel products, on January 10, 2023. The upgraded TigerNeo includes 445Wp for 54-cell, 615Wp for 72-cell, and 635Wp for 78-cell, with maximum efficiency of 22.27%, 23.23% and 22.72% respectively.
The latest TigerNeo panels adopts top n-type TOPCon technologies with greatly improved performance and reliability.
It is one of the most efficient and powerful solar panels in the world with the power of up to 615Wp based on 72-cell panel in 182mm format and the conversion efficiency of the panel is up to 23.23%.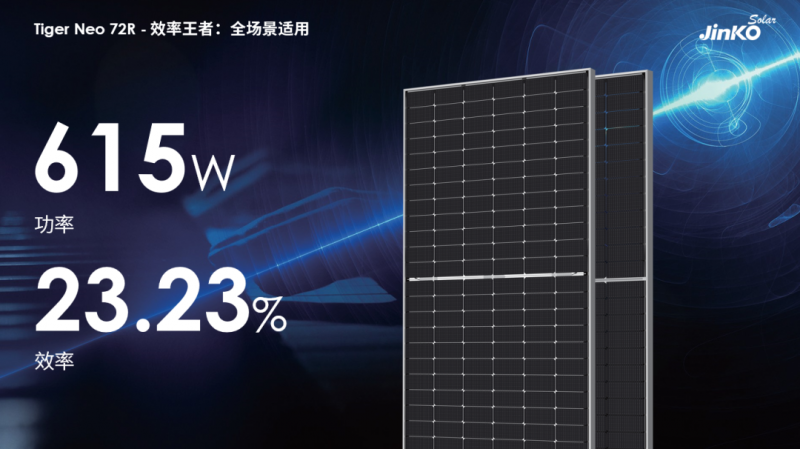 The bifaciality is improved to reach 85%, which is about 15-20% higher compared to the traditional double-sided ones, significantly improving the power generation performance.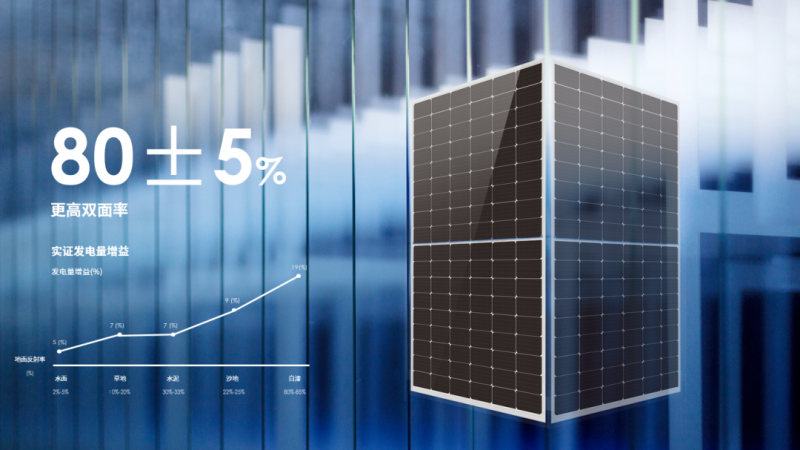 The temperature coefficient is further optimized to a minimum of -0.29% / ℃. At the same time, the average power generation is increased to performance well under low light conditions, especially in sunrise, sunset, cloudy and similar scenarios.
Its attenuation in the first year is 1%, and its linear attenuation is 0.4%. Meanwhile, 15 years for product warranty and 30 years for power warranty will ensure operation and maintenance of the modules for customers.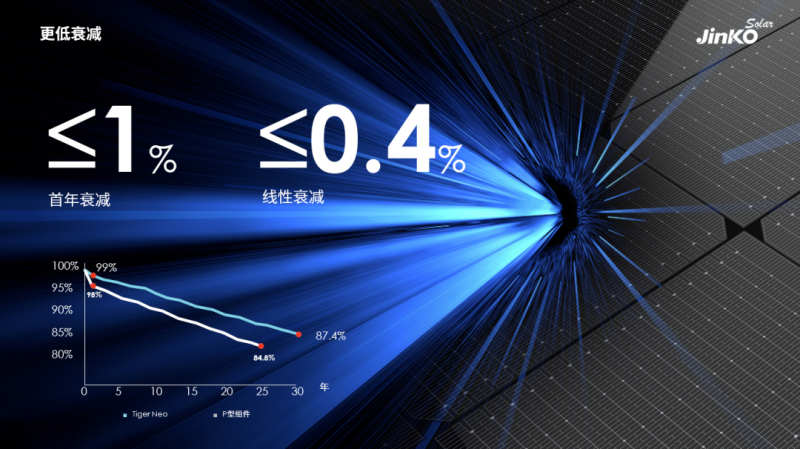 The lower short-circuit current makes it compatible with almost all mainstream brands of inverters.
"The upgraded TigerNeopanels will provide customers with extraordinary performance even in the harshest circumstances," said Mr.Miao Gen, CMO of JinkoSolar. "We are confident in our leading position in the PV industry and providing our most reliable products and services to overseas customers with combined n-type module and energy storage solutions."