PVTIME – Yesterday, Gaoce (688556.SH) issued an announcement stating that in order to fully grasp market opportunities and accelerate the industrial application of the company's material cutting solutions, the company plans to invest in the establishment of a 20GW photovoltaic large size silicon wafers slicing and supporting base in in Leshan City, Sichuan Province.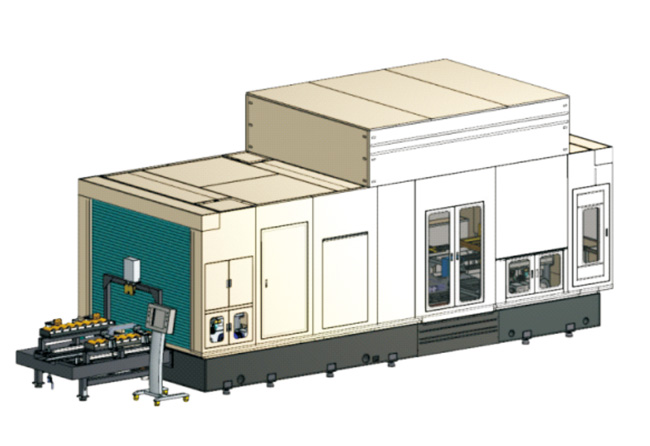 According to the announcement, the project is planned to be invested, operated and managed by Leshan Gaoce New Energy Technology Co., Ltd., a wholly-owned subsidiary of Gaoce Co., Ltd. The construction schedule of the project is as follows: the project is planned to be implemented in two phases; phase I of the project will implement 6GW of photovoltaic silicon wafer slicing capacity for about 566 million yuan, and the construction period is planned to be 9 months; phase II of the project will implement 14GW of photovoltaic silicon wafer slicing capacity for 1.08 billion yuan. Construction of phase II will start at an opportune time based on the development of the photovoltaic industry.
The content of the announcement shows that as countries around the world have set "carbon neutral" goals, the photovoltaic industry has ushered in new opportunities for rapid development as photovoltaic silicon wafers have accelerated their development in the direction of "large size" and "thin slices." The implementation of the project will help Gaoce to better grasp market opportunities, and further Improve the company's operating performance through the utilization of the company's technical and synergistic advantages in photovoltaic cutting equipment, consumables, and technology.
According to the "Shanghai Stock Exchange Science and Technology Innovation Board Stock Listing Rules", "Qingdao Gaoce Technology Co., Ltd. Articles of Association" and other relevant laws, regulations, departmental rules, regulatory documents and relevant provisions of the company's management system, this foreign investment is still It needs to be submitted to the company's shareholders meeting for deliberation.
Earlier this month, Gaoce also signed an investment agreement regarding the construction of a 10GW monocrystalline silicon wafer project with Jiangsu Jianhu High-tech Industrial Development Zone Management Committee signed. The total investment of the project is estimated to be 700 million yuan.