PVTIME – Enphase Energy, Inc. (NASDAQ: ENPH), a global energy technology company and the world's leading supplier of microinverter-based solar and battery systems, announced today that installers of Enphase® products in Colorado have seen growing deployments of Enphase Energy Systems™ powered by IQ8TM Microinverters.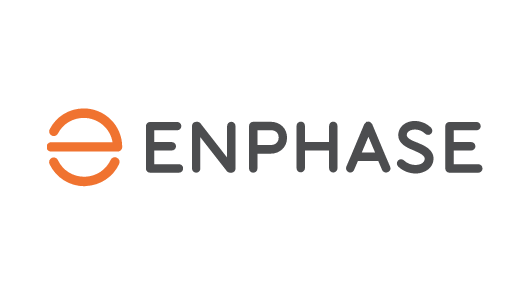 Residential solar deployments in Colorado are growing steadily year-over-year and are expected to reach more than 112 MW by the end of 2022, according to the most recent U.S. Solar Market Insight report from Wood Mackenzie and the Solar Energy Industries Association. Additionally, deployments of residential battery capacity in Colorado are expected to grow seven-fold by the end of 2026, according to the most recent U.S. Energy Storage Monitor report from the Energy Storage Association and Wood Mackenzie.
"Colorado electricity prices continue to increase and are motivating homeowners to seek solutions that will save money on their energy bills," said Chase Burke, co-owner at Klick Solar. "I can confidently say that Enphase provides the industry's best option for inverters with their IQ8 line. It is the only option if you want long-term reliability."
"Enphase's advanced solar technology is a key component of Namaste Solar's energy transformation for Colorado homeowners," said Jason Sharpe, co-owner and chief executive officer at Namaste Solar, an employee-owned cooperative and Certified B Corporation. "Enphase's IQ8 Microinverter expands the functionality of solar, powering homes and promoting a brighter future driven by renewable energy."
Enphase's revolutionary IQ8-based systems can provide Sunlight Backup™ functionality during an outage even without a battery. For homeowners who want battery backup, there are no sizing restrictions when pairing Enphase IQ™ Batteries with IQ8 Microinverters. With the Sunlight Jump Start™ feature, IQ8 Microinverters can restart a home energy system using only sunlight after a prolonged grid outage that drains the battery. This eliminates the need for a manual restart of the system and gives homeowners greater assurance of energy resilience. Enphase IQ8 solar microinverters are built to last and come with a 25-year limited warranty.
"The Enphase Energy System, powered by IQ8 Microinverters is the adaptable home energy solution for a range of homeowners' energy needs," said David Crabill, solar project manager at Triton Roofing & Solar. "With or without a battery, the IQ8 solar system is the technology our customers can trust to provide energy reliability and greater grid independence."
"We're committed to bringing Colorado homeowners and businesses the highest quality solar technology under the sun, and that's why we're a proud installer of Enphase products," said Jared Latimer, general manager at Solarise Solar. "From ease of installation to efficient energy generation to real-time energy monitoring capabilities, the IQ8-based systems help to bring clean energy to homeowners across Colorado."
"We're pleased to be working with installers in Colorado who share our commitment to accelerating clean energy with best-in-class products and customer service," said Dave Ranhoff, chief commercial officer at Enphase Energy. "Our IQ8 Microinverter, built for performance, durability, and safety, empowers homeowners to make their clean energy goals a reality."