PVTIME – Canadian Solar Inc. ("Canadian Solar" or the "Company") (NASDAQ: CSIQ) today announced it has signed a long-term power purchase agreement (PPA) with Axpo Italia for the purchase of energy produced by two solar power plants under development totaling 12 MWp near Ragusa and Enna, in Sicily, Italy.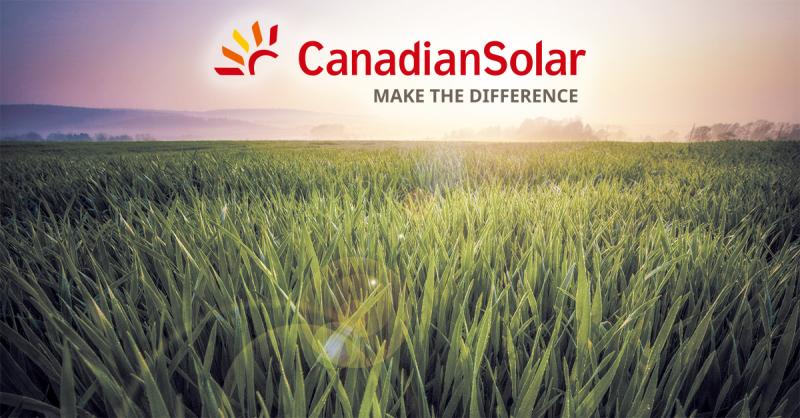 Axpo Italia is the third largest operator in the free energy market in Italy. Under the agreement, Axpo Italia will purchase renewable energy and their associated guarantees of origin from the two solar plants. The agreement includes a guaranteed fixed electricity price for ten years starting from April 2022 and will provide stable cash flows to the projects.
Construction of the two solar power plants will begin by the end of 2021 and will use Canadian Solar's high-efficiency modules. Once the projects are commissioned, they will have an overall capacity of 12 MWp with an estimated annual production of approximately 22 GWh. The electricity produced can power approximately 8,460 households, equivalent to displacing 6,860 mt of CO2-equivalent emissions or taking 5,300 cars off the road.
"We are pleased to sign this PPA with Axpo Italia as we execute on the first of many more collaboration opportunities in Italy," said Dr. Shawn Qu, Chairman and CEO of Canadian Solar. "The growth of renewable energy sources in Italy is critical to achieving the country's clean energy transition objectives. We are honored to work with Axpo with whom we share the same vision on the energy transition, and work together to meet renewable energy goals by utilizing our solar technology and development expertise. Italy is also one of Canadian Solar's key markets in the Europe, Middle East and Africa, or EMEA region, as we execute on a solar pipeline in excess of 1.3 GWp in the country."
This PPA is one of the first private PPAs signed in the Italian market. It is also part of a broader framework agreement signed between Canadian Solar and Axpo Italia in November 2020 for the execution of up to 300 MWp of similar PPAs in the country.
"Over the past years, renewable energy sources have often been associated with the concept of state incentives, which is no longer the case today," commented Simone Demarchi, CEO at Axpo Italia. "Agreements such as long-term PPAs finally allow the market and all the actors involved to definitively exit the incentive logic, making the plants financially sustainable, programmable from the development point of view and advantageous for all the stakeholders involved. The hope is that this trend, which is already well established in Europe, will soon achieve stability in Italy as well. Today we find in Canadian Solar a new partner able to understand and appreciate the potential and advantages of this tool."