CHANGCHUN, CHINA, February. 4, 2019 /PVTIME/ – On February 3, Jiangsu Akcome Science & Technology Co., Ltd. (hereby referred to as "the company") released its performance forecast for 2019.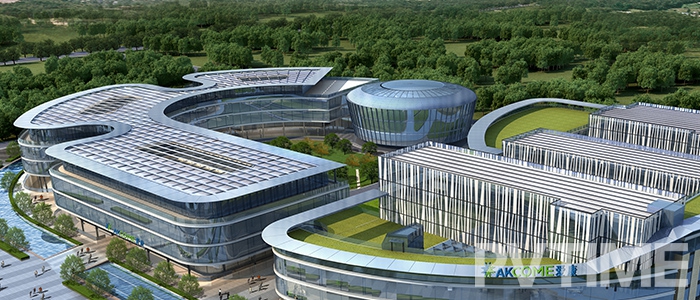 According to the forecast, the company is expecting a net loss attributable to shareholders of between 1.2 to 1.7 billion yuan from January 1 to December 31, 2019. Profit for the same period in 2018 was 125.3425 million yuan.
During the reporting period, the company actively responded to changes in industry policies and proactively adjusted its strategic direction. After the sale of a 503MW PV power plant in 2018, the company has continued to promote the sales of photovoltaic power plants in order to optimize the asset-liability structure, reduce the debt ratio, and improve corporate cash flow. At the same time, the company has increased its high-efficiency cell and module manufacturing capabilities, and deployed cells and module manufacturing factories in Changxing, Zhejiang and Ganzhou, Jiangxi, embracing the era of grid parity. On top of improving its manufacturing capabilities, the company has also been focused on penetrating the overseas markets, and has achieved certain results. For the reporting period, the company expects operating income to exceed 5 billion yuan, an increase of more than 5% year-to-year. Operating income generated from manufacturing and other businesses increased by more than 15% over the same period last year, and export sales increased by more than 30% year-to-year.
However, due to the influence of PV industry policy "5/31", unclear renewable energy subsidy policies, delayed subsidy payments, and the impact of being the guarantor of Haida Technology Group, net profit for 2019 is expected to decrease significantly compared to the same period for last year.
At the end of the reporting period, the company's guarantee balance for Haida Technology Group's subsidiaries Jiangyin Donghua Aluminum Technology Co., Ltd and Jiangyin Kema Metal Products Co., Ltd. are 241 million yuan and 70 million yuan respectively. Presently, the operation and production of the above-mentioned guaranteed enterprises have been severely affected, and some loans and interests are in arrears. If during the guarantee period, the aforementioned companies fail to repay, the company may assume the corresponding guarantor responsibilities for these liabilities. The company has hired a team of professional lawyers to handle the above matter, and parties included in the matter are still in active negotiation to process the issue, but no conclusive plan has yet been formed.