PVTIME – Flat Glass Group Co., Ltd. (601865.SH, 06865.HK), a leading Chinese solar PV glass manufacturer, disclosed on 25 February 2023 that it will launch a film project for solar cell usage, with a total investment of 3 billion yuan.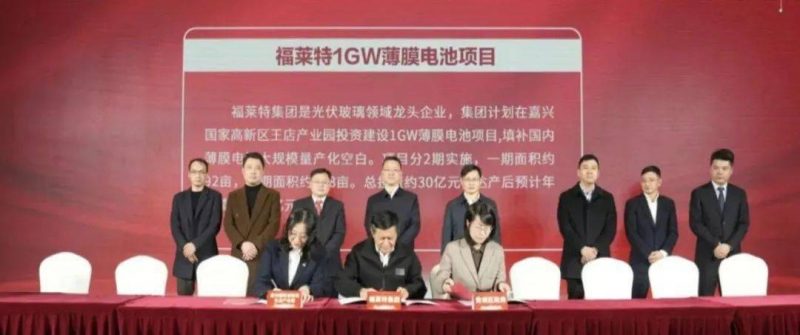 The project is expected to reach an annual output of 1GW of CdTe thin film for PV cell production. And the output value after completion is estimated to at 3 billion yuan.
Through nearly twenty years of efforts, Flat Glass Group has become a large-scale glass enterprise group with total assets of RMB 6 billion, integrating research and development, manufacturing and processing of various types of glass. Its main products include photovoltaic glass, float glass, architectural glass and household glass, as well as solar photovoltaic power plant construction and quartz rock ore exploitation. Thus, Flat has formed a relatively complete industrial chain in the industry.