PVTIME – Guangdong Mellow Energy Co., Ltd. (Mellow Energy), a company specialising in module production and developing multi-scenario applications for photovoltaic energy, recently announced a new record in conversion efficiency. Its 30cm x 30cm (800.9cm2 aperture area) large-size flexible perovskite module achieved 21.5% efficiency, confirmed by the Fujian Metrology Institute of China National PV Industry Measurement and Testing Center. This sets a new world record and represents another efficiency breakthrough by Mellow Energy, following its achievement of 20.79% conversion efficiency on a glass substrate module in June 2023.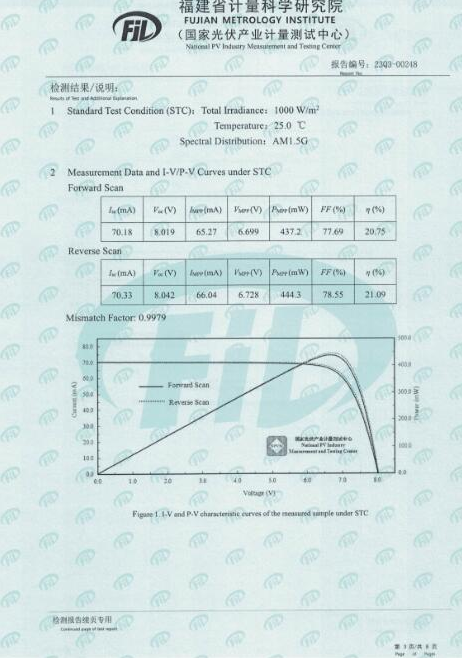 Mellow Energy explains that flexible photovoltaic modules are typically built on polymer substrates, for example, PET or PEN, and that deformation of the substrate during the process is one of the main factors that affects efficiency. Through innovative advancements in crystallisation and laser processing, Mellow Energy is delighted to announce this significant increase in the efficiency of flexible modules with trans structure.
These lightweight and bendable chalcogenide photovoltaic devices hold a considerable application advantage, and can be widely used in photovoltaic roofing, mobile energy supply, light energy harvesting, and other electronic applications.