PVTIME – Jiangsu Resource Fusion Solar Technology Co., Ltd. (RF), a high-tech enterprise focusing on the research and development, production, sales of diamond products, has recently been approved to issue its Initial Public Offering (IPO) on the Growth Enterprises Board (GEB) of Shenzhen Stock Exchange (SZSE) in China.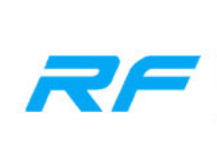 The company intends to raise 1.527 billion yuan via the issue, which will be mainly invested in the diamond line production project with an annual output of 90 million kilometers, R&D center, related supporting facilities and supplementary working capital.
Furthermore, according to its financial reports, RF achieved operating revenue of 434 million, 474 million, 478 million and 438 million yuan in 2019, 2020, 2021 and the first half of 2022 respectively, while net profit of 95.7388 million yuan, 155 million yuan, 33.4269 million yuan and 84.7873 million yuan respectively.