PVTIME – On March 22, Jiangsu Jingpin New Energy Technology Co., Ltd., a high-tech enterprise focusing on the R&D and production of high-quality photovoltaic monocrsytalline silicon wafers, signed with the People's Government of Wuerhe District, Karamay City, for an investment  agreement of Jingpin 12GW high-efficiency monocrystalline silicon rod and silicon wafer project in Karamay City, Xinjiang Uygur Autonomous Region, China.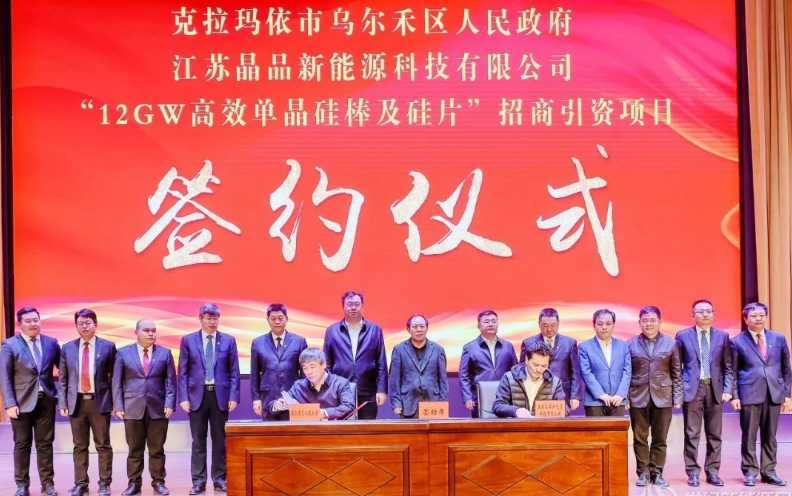 The first new energy industrial park in Karamay, "Jingpin Silicon-based New Material Industrial Park", will be officially launched after the signing ceremony.
According to the agreement, this Jingpin Project will be implemented in two phases. The first phase is a 6GW monocrystal pulling silicon rod project with an investment of about 1.5 billion yuan. The first phaseis expected to be launched in April, and to be completed and put into operation in October 2022. The second phase is a 6GW monocrystal pulling silicon rod + silicon wafer project with an investment of about 2 billion yuan.
After reaching full production, the whole project will achieve an output value of about 25.5 billion yuan, provide about 2,000 jobs, and pay nearly 1 billion yuan in profits and taxes annually.