PVTIME – Hubei Yijun Yaoneng New Material Co., Ltd., a comprehensive industrial cluster focusing glass manufacturing, energy-saving new materials, and deep processing, kicked off the second phase of its aluminum silicon salt panels production project in Jingzhou City, Hubei Province of China, on December 11, 2022.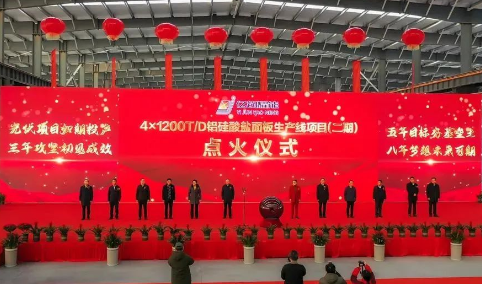 This particular aluminum silicon salt project is part of the company's plan for building a photovoltaic new material industrial park in Jingzhou City. It is aims to complete four production lines to achieve production capacity of 1200MT aluminum silicon salt per day for solar panel usage as well as related deep processing production lines.
The first phase of the whole project has been put into production on April 8, 2022, and the second on December 11, with a total investment of 4.06 billion yuan. The third phase has been started construction on September 8, 2022 and is expected to be put into operation in December 2023. The calculated output value of the whole project is estimated to be 10 billion yuan.