PVTIME – Hoymiles Power Electronics Inc., a global MLPE (Module Level Power Electronics) solution provider, specializing in module-level inverters (microinverters) and storage systems, disclosed on December 15, 2022 that its Green & Intelligent Manufacturing Base will be officially kicked off in 2023, with an annual production capacity of 5 million units.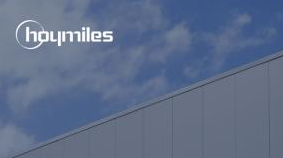 A number of new production lines and more than 200 intelligent electronic SOP will be added to ensure the production quantity and quality in the Base. The high-tech equipment and systems could restlessly provide precision services with no error, and greatly increased amount of new products will meet the needs of customers overseas.
Some production lines in the Base are in trial operation, and the monthly production capacity is about to increase to 300,000 units by the end of December 2022. And the annual production capacity will reach 5,000,000 units once upon the completion of all the production lines in the Base.