PVTIME – On 6th March 2023, TCL Zhonghuan Renewable Energy Technology Co., Ltd. (002129.SZ), a leading manufacturer and distributor of discrete semiconductor devices, announced its latest product prices for the month of March, disclosing the price of 110μm n-type wafer with other prices remaining the same across the board.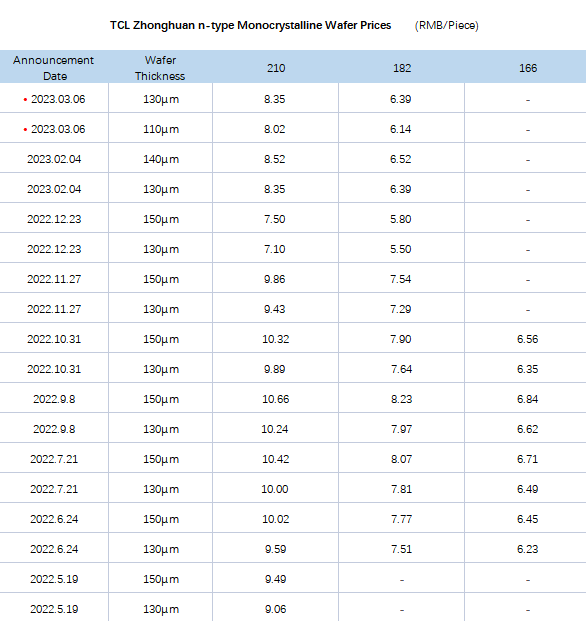 the 140μm n-type monocrystalline wafers are replaced by 110μm wafers with prices of 8.02 yuan/piece for 210 and 6.14 yuan/piece for 182.
Meanwhile, the prices of its n-type wafers with 130μm thickness and p-type wafers with 150μm thickness remain the same, compared to the quotation released on 4th February 2023.