PVTIME – Sineng Electric (300827.SZ) announced that it has signed an investment and construction agreement with the People's Government of Tongxin County and CNNC Rich Energy Corporation Limited for the establishment of a 10GW inverter production line in Ningxia Province. The project is slated to be completed in two phases and the estimated total investment of the project is 200 million yuan. The construction period of the project is said to be 6 months with trial production beginning June 2021.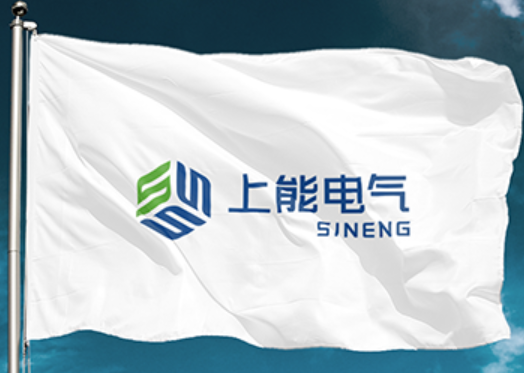 CNNC Rich Energy Corporation Limited is a wholly-owned subsidiary of China National Nuclear Corporation registered and established in November 2011. It is a specialized platform for China National Nuclear Corporation to develop, construct, and operate non-nuclear new energy projects. CNNC Rich Energy has pledged to invest in the construction of new energy projects in Ningxia and other regions and has been given priority when purchasing products produced by Sineng Electric's 10GW inverter production project. In addition, CNNC Rich Energy has pledged to give priority to recommending products produced by the 10GW inverter project to new energy projects invested and constructed by its other strategic partners.
According to CNNC Rich Energy's website, it currently has a total installed capacity of 3.6469GW, including 1.5069GW in wind power generation, 1.72GW in solar power generation, and 250MW of wind and 158MW of solar under construction. According to its strategic plans, by the end of 2020, CNNC Rich Energy's controllable installed capacity will reach 6.8GW, and by 2025, its installed capacity will reach 22GW. According to Century New Energy Network statistics, CNNC Rich Energy won 33 tenders for a total of 2.802 GW in 2020, which places it in the industry's top 5.
Statistics show that in 2012, Ningxia was identified as the country's first comprehensive demonstration zone for new energy, and the clean energy industry is one of the province's nine key industries. After years of cultivation and development, it is estimated that by the end of 2020, Ningxia's installed renewable energy power generation capacity will reach 26.4GW, a 630% increase over 2012. Specifically, since 2012, Ningxia's wind and photovoltaic power generation capacity has increased by 430% and 2160% respectively to 14GW and 12GW. The installed capacity of renewable energy will account for more than 44% of all new electricity generation in Ningxia, supplying 21% of the province's electricity needs. In 2020, Ningxia ranked second among all Chinese provinces with its 4.07GW in tenders won, accounting for 16% of the nation's total. Furthermore, Ningxia's clean energy utilization rate remains above 97%, and the proportion of non-aqueous renewable energy power consumption ranked first in the country for 4 consecutive years.
Sineng Electric said that the signing of the agreement will allow all parties to share their advantages and resources when jointly promoting the construction of a clean energy demonstration park in Ningxia and developing a clean energy base in Western China. The implementation of the projects involved in this agreement will help further enhance Sineng Electric's market position and competitiveness in the photovoltaic inverter industry and strengthen its influence and brand appeal. Cooperative innovation will further enhance Sineng Electric's market and operation management capabilities, which will sustain long-term development.
In April of 2020, Sineng Electric became the fourth inverter enterprise to be listed on the Shenzhen Stock Exchange under the code: 300827. In 2018 and 2019, Sineng Electric's shipments of centralized inverters ranked second and overall shipments ranked third behind Sungrow and Huawei.
According to its Q3 2020 financial report, Sineng Electric achieved an operating income of 379 million yuan, a year-on-year increase of 67.56%, and realized a net profit of 25.227 million yuan, a year-on-year increase of 24.2%. In the first 9 months of 2020, it achieved an operating income of 631 million yuan, a year-on-year increase of 5.05%, and realized a net profit of 55.585 million yuan, a year-on-year increase of 8.20%.