SYDNEY, Oct. 22, 2019 /PVTIME/ — NEXTracker™, a Flex company, today announced that 3 gigawatts (GW) of its award-winning smart solar trackers have been delivered or under fulfillment in Australia as the utility, distributed generation (DG) and commercial and industrial (C&I) solar market continues to grow. NEXTracker continues to expand its presence locally and in Asia Pacific out of its location in Manly, also known as "Solar Beach," where its growing office can support every stage of a project including design engineering, sales, project management and Operations and Maintenance (O&M).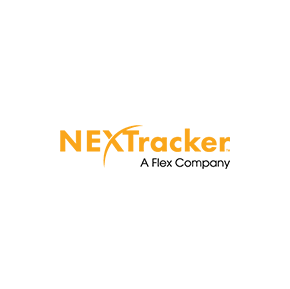 "We have built our Australian commercial program to provide our customers with exceptional service driven by our understanding of the country's geotechnical and environmental conditions, energy policy, and legal landscape," said Pete Wheale, vice president, Australia and Southeast Asia at NEXTracker. "The Australian C&I distributed generation market is booming, and we are uniquely positioned to support the growing needs of our customers on large and small projects with advanced solar and storage technologies, further laying the foundation for our expansion in Southeast Asia."
"NEXTracker's technology has allowed us to optimize installation time on solar projects of any size and whenever we need support, they are right there," stated Glen Thomson, General Manager of Beon Energy Solutions. "We're proud to partner with NEXTracker and look forward to our continued collaboration to provide high quality installations for utility and C&I scale solar projects across the energy market in Australia."
"NEXTracker was one of the first companies to be involved in the rise of Australia's large-scale solar industry," said Gero Farruggio, head of Australia and global renewables, Rystad Energy. "By 2025, Australia is expected to rise to nearly 23 GW of solar capacity with most of it coming from distributed generation projects. NEXTracker's understanding of the local market and its portfolio of solar smart trackers makes it well-poised to be an integral part of this growth."
NEXTracker's market leading technology was selected for these projects because of its award-winning TrueCapture™ software control system, flexible independent row architecture and its optimized bifacial solar tracker:
-Located in Wagga Wagga, New South Wales, the Bomen Solar Farm is a 120 megawatt power plant, employing 250 workers, with construction provided by Beon Energy Solutions, owned by Spark Infrastructure. Selected for its bifacial-optimized solar tracker, NX Horizon, the project, once constructed, will provide enough power for the equivalent of 36,000 Australian homes.
-The SA Water Project: NEXTracker has contracted with Adelaide-based engineering, procurement and construction (EPC) firm, Enerven to supply trackers to five water pumping and treatment stations which amounts to 28 MW of South Australia's largest portfolio of DG solar power plants. The projects are part of SA Water's plan to achieve a zero cost energy future by building out 154 megawatts (MW) of solar on more than 70 sites to power its water facilities.
–Bungala Solar Plant Project: NEXTracker provided its smart solar tracking system to Enel Green Power for one of Australia's largest solar power plants in South Australia. The Bungala Solar 1 and 2 power plants feature both NEXTracker's NX Horizon™ smart solar trackers and the state-of-the-art TrueCapture™ control system. The plants will surpass 570 gigawatt-hours (GWh) of energy, generating enough electricity annually to meet the consumption needs of over 82,000 Australian households while offsetting more than 520,000 tons of carbon emissions.
About NEXTracker
NEXTracker, a Flex company, is the No. 1 global market leader in smart solar trackers with a complimentary product portfolio of energy storage systems and optimization software, yielding additional energy for plant owners. With 26 GW delivered or under fulfillment, NEXTracker is globally recognized for delivering smart and connected energy systems for hundreds of projects across five continents. Headquartered in the San Francisco Bay Area, the company has offices in Europe, Australia, India, and Latin America. For more information, visit NEXTracker.com and follow the company on Twitter and LinkedIn.
SOURCE: NEXTracker