Menlo Electric, the fastest-growing PV distributor in Europe, invites module manufacturers to participate in its 240MW module tender. The aim of the bid is to supplement already-contracted PV module deliveries for the first half of 2023.
PVTIME – Menlo Electric, a company founded in late 2020, expects to deliver ca. 600 MW of PV components in 2022. That means Menlo will triple its turnover from 2021. As per company representatives' comments, this growth requires securing a broad array of module types to cater to different client groups.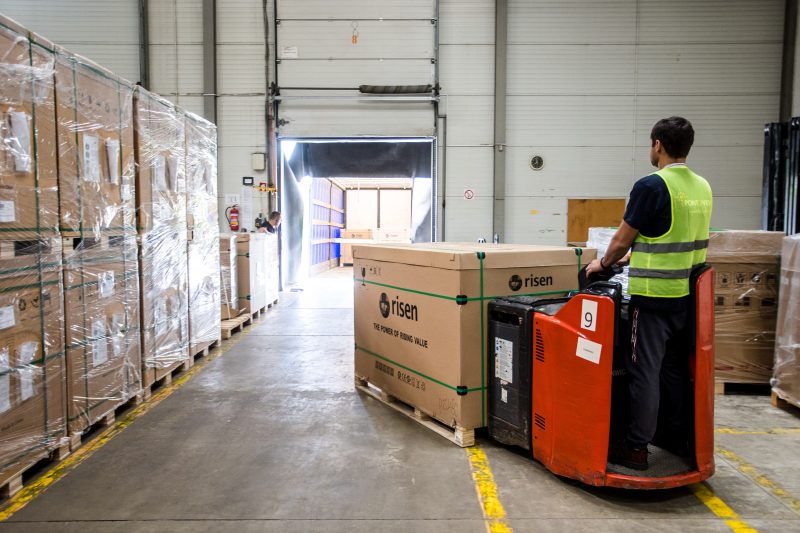 "The tender is intended to ensure stable supplies for Menlo Electric and its customers. We invite manufacturers who offer panels with a power from 395W to 620W. 50% of the modules we are looking for are Mono facial Black frame models in the power range from 410W to 470W. " – comments Marcin Zienkiewicz, Head of Procurement and Trading.
As per Mr Zienkiewicz's comments, the tender is not intended to replace current business partnerships. Menlo is already a top 3 distributor of Risen Energy and top 5 of Jinko Solar in European Union. The company is also a leading official EU distributor of JA Solar, Sungrow, SolarEdge and FoxESS. "We are looking to supplement our current portfolio. A number of manufacturers is interested in partnering with Menlo, mainly due to our geographical reach. We already operate in over 25 markets in Europe and the Middle East – so once we start cooperating with a certain brand, its geographical footprint increases significantly."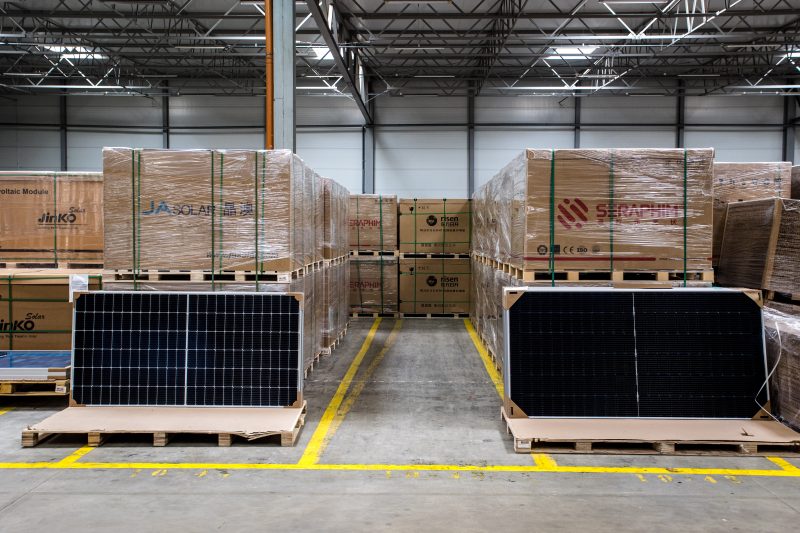 Menlo Electric dedicates significant time and resources to promoting its brands across all markets. Krystyna Kacperska, company's Marketing Manager, comments: "Our partners are heavily promoted through onsite events, including industry fairs and technical trainings, as well as online: on our website, in mailings and newsletters. Together with our suppliers, we also run a charity program called "Energy to power your future" in which we donate free PV installations to childcare facilities all over Europe. To better reach customers across markets, we are currently expanding our local marketing teams, recruiting specialists to Lithuania, Germany and Czechia, among others."
To serve its customers, Menlo Electric operates from 7 major transport hubs across the continent. This geographical reach is reflected in the RfQ. "Suppliers are asked to quote not only deliveries to Rotterdam, but also Gdańsk in Poland as well as prices without shipping (i.e. FOB incoterms). Depending on the market situation, we may opt to organize transportation independently to e.g. Pireus in Greece or Constanta in Romania."
Interested module manufacturers will have time until November 20 to submit their bids. All communication should be directed to mailbox: procurement@menloelectric.com.