PVTIME – Menlo Electric and Risen Energy have signed a 150 MW contract for modules with delivery in 2nd half of 2022. That brings total Risen Energy shipments to Menlo Electric to 300 MW for 2022, making the pan-European company a top 5 Risen Energy distributor in the EU.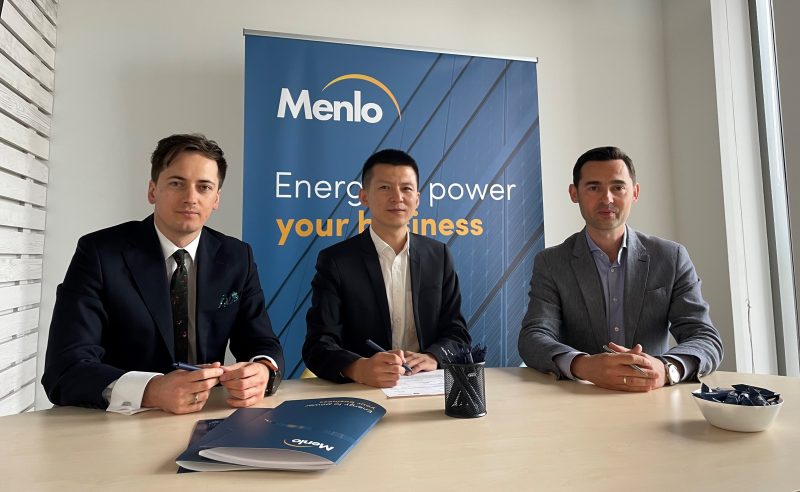 Our clients recognize the technical advantages and aesthetical qualities of Risen Energy modules. We continuously strengthen Risen Energy's positioning as a premium brand in some of Europe's most demanding markets, such as the Netherlands and Scandinavia. Furthermore, over the past months we have been delivering Risen full black modules to 3 biggest rooftop installers in Europe. – comments Marcin Ślęzak, Menlo Electric's Chief Commercial Officer.
The contract for modules includes Risen Energy's TITAN S, Mono RSM110-8-545/550M and Bifacial RSM110-8-595BMDG/RSM132-8-645BMDG, which use advanced technologies such as the non-destructive slicing of half-cut cells, multi-busbar (MBB) and high-density packaging, to improve efficiency and effectively reduces the risk of cell cracking. – comments Leon Chuang, Global Marketing Director of Risen Energy.
Cooperation with Menlo Electric strengthens our presence in European markets, with a special focus on the Western EU region. We are glad that we can develop our sales based on the Menlo's hybrid model, comprising of local and remote sales representatives and digital channels to cover all types of client buying behaviours – Arthur Wu, General Manager of Sales, Risen.
Menlo Electric's vision is to enable energy transition by offering continuous and affordable access to top-quality PV equipment. The company achieves this through serving clients in 20+ European markets from its 7 warehouses spread throughout the continent.
The distributor's growth is supported by R.Power Renewables, Europe's leading PV developer with 6 GW of farm projects in development, which acquired Menlo Electric in 2021. This has allowed the company to expand its operations significantly.