PVTIME - LONGi has the highest Altman-Z score of 3.27 among all photovoltaic manufacturers in BloombergNEF's recently released "Q2 2020 Global PV Market Outlook" and is now the largest module manufacturer, with a production capacity of 20GW.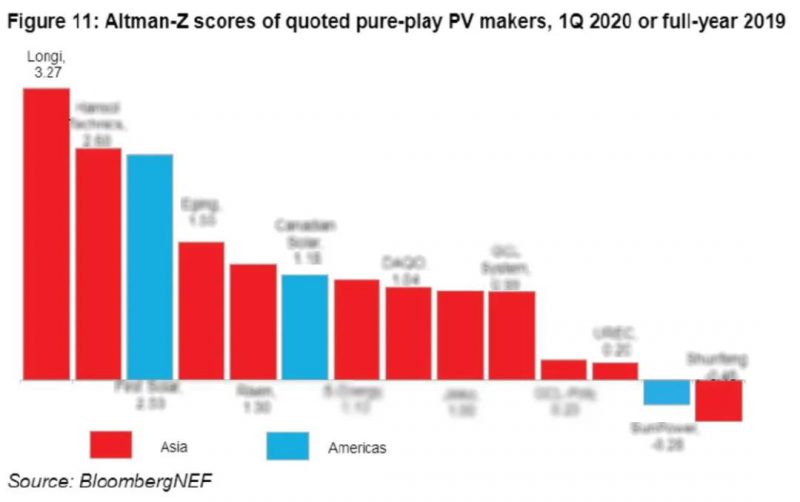 The Altman-Z score is a financial ratio indicator that reflects the financial health of a manufacturing company and underlines LONGi's financial health and strong bankability.
Based on its increasing strength and its continuing investments in innovations through R&D, LONGi has consistently maintained its ability to respond to market changes and mitigate risk. According to the company's newly released Q1 2020 and full year 2019 results, its revenue from operations has increased by 49.62% over 2018 to reach 32.897 billion yuan ($4756.7 million) in 2019. The company has invested 1.677 billion yuan ($242.48 million) in R&D, accounting for 5.1% of operational revenue. The sustained levels of R&D investment have brought strong support for achieving breakthrough innovations.
As of March 2020, LONGi's total assets have reached 63.151 billion yuan ($8913.21 million) and its asset-liability ratio stands at 52.29%, down from 2018. The company's strong return on assets, profitability and proven bankability have been validated and recognized by industry authorities.
As the world's leading solar technology company, LONGi has met BloombergNEF's Tier 1 criteria for photovoltaic module manufacturers for many years. This is a result of its continuous improvement in brand credibility and the steady market growth, as well as recognition of its comprehensive strength.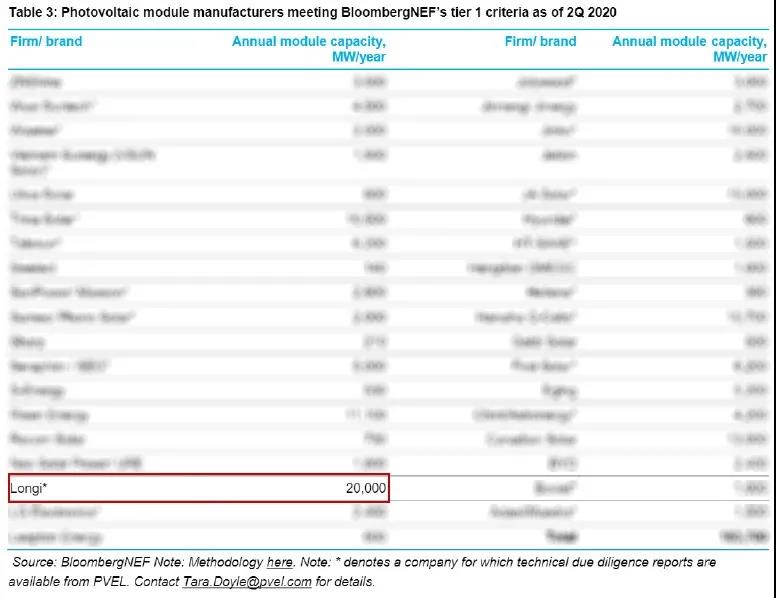 "LONGi always had sustainable business development and reliable operational performance at its heart. BloombergNEF's report once again confirmed our core values of financial strength and production capacity. As a global pioneer in the PV industry, LONGi will continue to expand its capacity with leading monocrystalline products that delivers the highest value for our customers and partners," Wang Yingge, Head of Global Marketing, commented.