PVTIME – Jinko Solar Co., Ltd.(688223.SH), one of the world's largest and most innovative solar module manufacturers, announced on 6 February 2023 that it intends to raise up to RMB10 billion yuan through the issuance of convertible bonds for unspecified purposes, which, after deducting issuance costs, will be mainly used to expand the company's production capacity of silicon rods, solar cells and modules.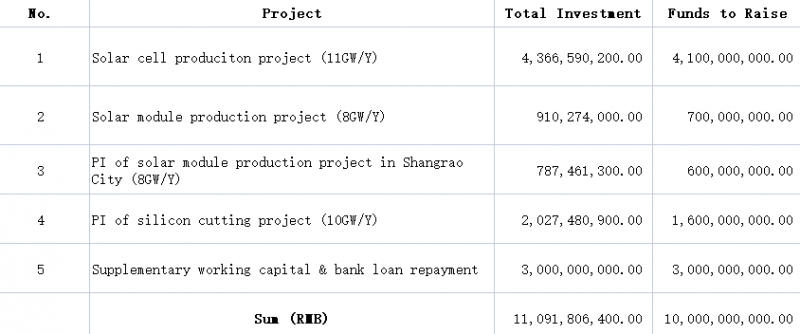 According to the announcement, the company will use the raised funds for four new PV manufacturing projects, including an 11GW high-efficiency solar cell project in Jiaxing City of Zhejiang Province, the construction of highly automated production lines for 8GW solar module production in Shangrao City of Jiangxi Province, the new expansion phase of the 8GW solar module production project in Shangrao City of Jiangxi Province, and the PI of 10GW silicon ingot slicing project in Xining City of Qinghai Province.
In addition, the company intends to use RMB3 billion of the proceeds to supplement its working capital and repay bank loans.