Korea's Hanwha Energy will invest about 1,500 million euros in Spain for self-consumption and large photovoltaic plants in the coming years.
PVTIME – Hanwha Energy, a division of Hanwha Group, is a Fortune Global 500 company that specializes in solar energy innovation. Imagina Energía, the newly launched solar energy platform, will become the group's first 100% solar energy marketer in Europe.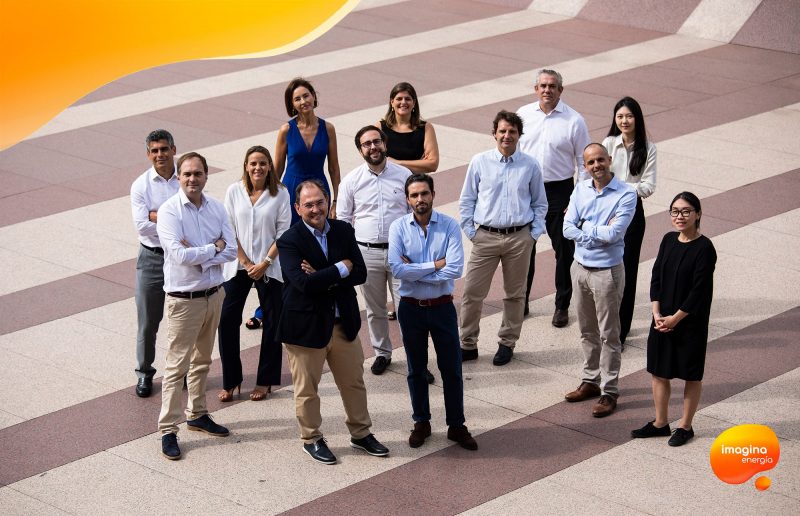 In its strategic plan for Spain, the company will invest around 1,500 million euros in self-consumption facilities, current projects under development, its energy retail business, and the construction of large photovoltaic plants in the coming years.

With the creation of Imagina Energía, Hanwha Energy consolidates its strategic commitment to Spain, a market in which it has already been present since 2018 through the business of developing solar plants and marketing photovoltaic panels.
Imagina Energía was born with the aim of providing clean and solar energy to the entire Spanish region and consolidating a new, more sustainable energy model. To do this, it will allocate 400 million euros in the coming years to promote personalized self-consumption solutions for companies and homes, in which economic savings and a simple digital customer experience are prioritized.
As the main differentiation, Imagina Energía's self-consumption clients will not have to make any prior investment and will obtain a direct discount on their bills from day one, along with guaranteed long-term savings. Everything in the same invoice. To achieve this, Imagina Energía and the Hanwha Group will own all the photovoltaic self-consumption facilities.
In addition, Imagina Energía will provide energy from the grid with a guarantee of origin to complement the supply needs of companies that opt ​​for self-consumption solutions.
For those companies that cannot choose to be self-sufficient, the company offers tailored energy products, such as fixed, variable or mixed price rates, always with guarantees of solar origin to promote a more environmentally friendly energy future with the environment.
This commitment to customization with customized energy products will also translate into a new relationship with the customer, based on simplicity, transparency and the digitization of processes.
Imagina Energía will have the support of strategic technology partners such as Amazon Web Services and Salesforce for the configuration of channels that grant full autonomy to the user and a new, more agile, effective and omnichannel digital experience.
Imagina Energía's commitment will also be transferred to other projects that underline its long-term commitment to the market, aware of the growth potential of solar energy in Spain.
The company has designed a strategic plan that is already in implementation for the development of photovoltaic plants with an accumulated capacity of 1GW, and the commitment to continue investing and developing new solar parks in Spain during the next few years.
Currently, photovoltaic energy plays an important role in Spain, not only at the energy level but also at the economic level, with a contribution of more than 7,700 million in the Spanish GDP and the generation of more than 60,000 jobs between direct and indirect jobs and induced.
"The eruption of solar energy in Spain is unstoppable, and it will be a key player in our energy transition. At Imagina Energía we are aware of this and, for that reason, we are committed to creating a new business model that brings solar energy closer to companies and homes, that reduces existing barriers with innovative and customized solutions, and that offers real savings from the first time to customers. And all this with a new experience, more digital and closer, in which the customer is always at the center of our decisions", said Santiago Chivite, CEO of Imagina Energia.
"Spain is a country with enormous photovoltaic resources to develop. From UNEF, we applaud the arrival of new projects, such as Imagina Energía, which are aware of this potential and promote their implementation in the market through innovative solutions and with a firm commitment to the growth of the industry", said José Donoso, Director General of UNEF.
The arrival of Imagina Energía to the Spanish market occurs at a time of special relevance for the sector. The demand for new clean energies in Spain continues to grow, since renewables today represent 49.3% of the total electricity generating park in our country.