GoodWe organized a customer training on 7-8 March 2019 at ADLER Solar Service Center in Bremen, Germany. ADLER Solar is a leading full service provider for the solar industry who delivers a broad spectrum of technical solutions and services that guarantee a high-performance level and smooth running of a photovoltaic plant throughout its entire life-cycle. At their service center in Bremen, the ADLER Solar team of PV experts measure, test and repair PV modules and related components and conduct on-site installation tests with special measuring equipment. GoodWe and ADLER Solar are partnering up in order to provide a comprehensive and timely after sales service in the German market.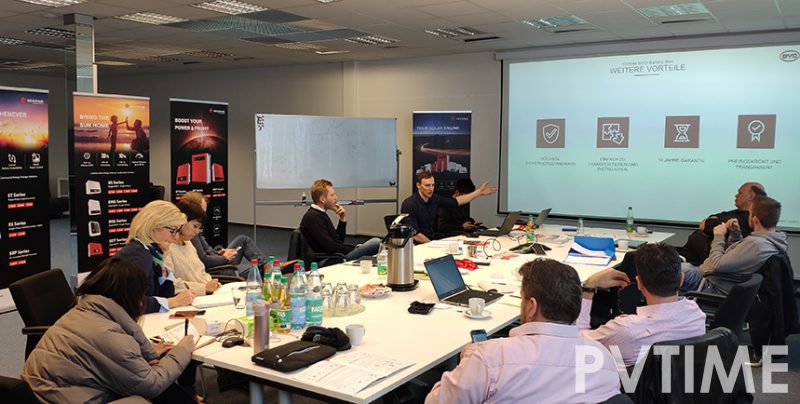 Conducted by GoodWe Solar Academy (GSA), the trainings covered both residential and commercial string inverter solutions and a specific training on hybrid and battery storage solutions in cooperation with BYD. GoodWe Solar Academy has developed a new concept of workshops. Besides offering an unparalleled after-sales service, GoodWe aims to offer global support to all customers including project consulting, technical training, on-site support and pre-sales service, covering the needs of installers, system designers and technical sales teams.
With almost 3 GW installed in 2018, the German PV market grew 68% year on year, with all major market segments seeing big rises in new installations. In such a rapidly developing market it is essential to keep abreast of developments. GoodWe training at ADLER Solar service center was a great opportunity for local customers to learn more about GoodWe´s wide range of grid tie solar PV inverters and battery storage solutions.