PVTIME – Guangdong Gaojing Solar Technology Co., Ltd. (hereinafter referred to as "Gaojing Solar") announced that the start of construction for Phase II of its 50GW large-size monocrystalline silicon wafer project has been moved up to 2021 as Phase I has been completed ahead of schedule.
According to reports, the construction of Gaojing Solar's three-phase 50GW large-size monocrystalline silicon wafer project officially started on January 29. Phase I, with a production capacity of 15GW, entered the mass production stage in under 140 days. Gaojing Solar estimates that by the end of this year, the project is expected to achieve a sales revenue of 2.2 billion yuan and achieve profitability.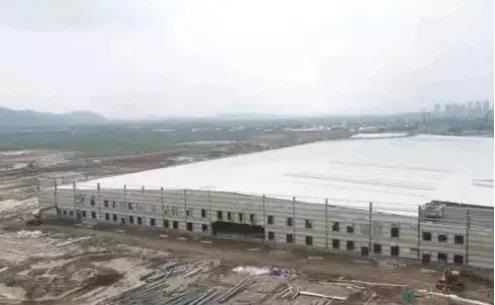 According to Gaojing Solar's original construction timeline for this project, Phase II was scheduled to begin construction in mid-2022. However, given the smooth implementation of Phase I, Gaojing Solar has decided to officially start the construction of the 15GW Phase II by the end of next month.
By 2023, after the completion of Phase III, Gaojing Solar will have 50GW of advanced monocrystalline silicon wafer manufacturing capability in Zhuhai. At that time, the project is anticipated to achieve an annual output value of about 27 billion yuan, create 6000 jobs, and a staple in the PV new energy industry chain of Zhuhai.