PVTIME – Enphase Energy, Inc. (NASDAQ: ENPH), a global energy technology company and the world's leading supplier of microinverter-based solar and battery systems, announced today that Infinity Energy, a leading California-based solar and battery installer, is expanding the adoption of Enphase® Energy Systems powered by IQ8™ Microinverters and IQ™ Batteries, as the demand for energy security grows nationwide.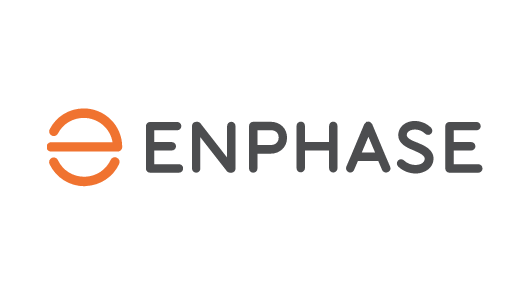 Infinity Energy currently serves customers in states including California, Colorado, Texas, and Florida, where there is high homeowner demand for residential solar energy solutions. Infinity Energy's customers are seeking smart, reliable, and safer solutions, such as Enphase IQ Microinverters and Batteries, for home energy systems to help keep the lights on. And with the revolutionary IQ8 Microinverter, the industry's first microgrid-forming microinverter launched late last year, the Enphase Energy System™ offers homeowners even greater resilience than ever before.
"Our customers are experiencing rising energy costs and increasingly common extreme weather events leading to power outages" said Bryson Solomon, CEO at Infinity Energy. "They are more motivated than ever before to seek home energy systems that offer them peace of mind. We trust and rely on Enphase products because the company consistently delivers high-performing, reliable, and safe solar and battery technology, like the IQ Microinverters and IQ Batteries, to meet our customers' needs."
Enphase's revolutionary IQ8-based systems can provide Sunlight Backup™ functionality during an outage, even without a battery. For homeowners who want battery backup, there are no sizing restrictions on pairing Enphase IQ Batteries with IQ8 Microinverters. In addition, with the Sunlight Jump Start™ feature, IQ8 Microinverters can restart a home energy system using only sunlight after prolonged grid outages that may result in a fully depleted battery. This eliminates the need for a manual restart of the system and gives homeowners even greater resilience. Enphase IQ8 solar microinverters come with a 25-year limited warranty.
"Our best installer partnerships are ones in which we share a customer-first philosophy, and our work with Infinity Energy is no exception," said Dave Ranhoff, chief commercial officer at Enphase Energy. "Together, we're committed to ensuring that homeowners get a return on investment with their Enphase Energy System, including installation and ongoing maintenance and monitoring. Energy cost savings and the opportunity to live a more sustainable lifestyle are strong value propositions for a growing number of Americans."
Enphase delivers a safe solar-plus-battery solution that does not expose installers or homeowners to high-voltage direct current (DC). Enphase IQ Batteries feature Lithium Iron Phosphate (LFP) battery chemistry, which provides a long cycle life and safer operation through excellent thermal stability. The batteries are equipped with Enphase Power Start™ technology, which helps seamlessly power up air conditioners and well-pumps. The Enphase IQ Batteries accommodate over-the-air software upgrades and come with a 10-year limited warranty, while Enphase IQ8 solar microinverters come with a 25-year limited warranty.