PVTIME – On December 26, Vietnam's 550MW Loc Ninh photovoltaic project, Southeast Asia's largest PV power station successfully completed grid connection. JA Solar was the sole module supplier of the project while PowerChina Zhongnan Engineering Corporation completed the three-phase construction of the plant in just 6 months.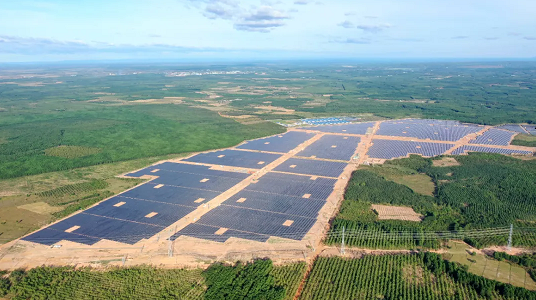 As the sole module supplier of the project, JA Solar had to overcome multiple challenges such as the pandemic, price fluctuations along the industry chain, and tight upstream raw material supply in order to complete the timely delivery of all 550MW of modules. Facing mounting delivery deadlines and cost pressures in the second half of 2020, JA Solar demonstrated its performance and contract execution capabilities by ensuring the smooth progress of the project with its support.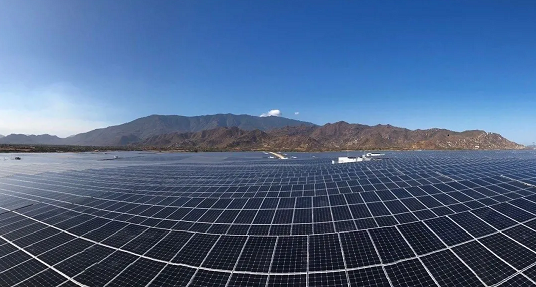 In recent years, with the continuous development of the local economy and society, the Vietnamese government has actively supported the development and utilization of renewable energy represented by photovoltaics, making the Vietnamese market one with great potential.
JA Solar has cooperated with domestic and foreign companies to actively promote the promotion and utilization of photovoltaics and has supplied modules to Vietnam's first 48MW PERC solar power plant, the Dầu Tiếng 500MW solar power plant, the 58.5MW Son My solar power plant, the 257MW Phú Yên solar plant, and the 254MW Bac 1 & 2 solar power plants.
In the process of continuing to develop the Vietnamese photovoltaic market, JA Solar's high-quality products and services have been highly recognized by its customers. Take the 256MW Bac1&2 project as an example, since it was put into operation in April 2020, the power generation performance of the project has been outstanding and has significantly exceeded the designed power generation. Furthermore, the performance of JA Solar's modules has been highly praised by the customer, Xuan Thien, a well-known new energy development company in Vietnam. In recent years, JA Solar's module shipments to the Vietnamese market have always been in the forefront and is a clear result of its reputable name and performance.