PVTIME – On January 1st, 40 projects were launched in Longgang City, Zhejiang Province of China, with a total investment of 30.222 billion yuan. Among them, a 5GW high efficiency HJT solar cell and module production project was launched as well.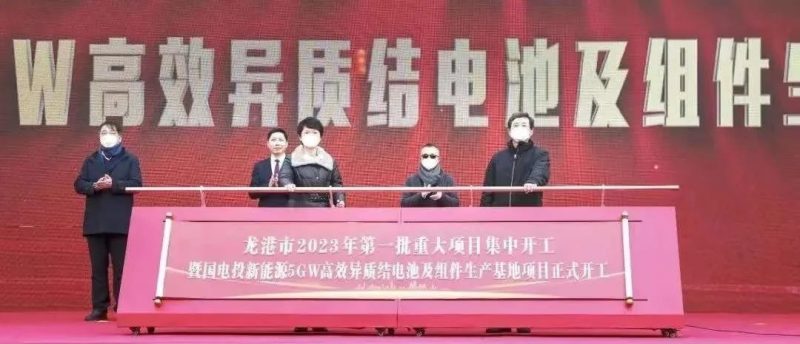 This particular HJT project is one of the core projects initiated by State Power Investment Corporation Limited (SPIC), a large key state-owned enterprise mainly supplies thermal power, hydropower, nuclear power, solar power, and wind power, with a total investment of 5 billion yuan.
The first phase of the project is scheduled to be completed in September 2023 to promote the development of renewable energy in the city as well as accelerating the upgrading of energy structure from traditional fuels to clean energy.