PVTIME – Trina Solar, a leading solar cell manufacturer, disclosed that its 210+ n type TOPCon cells were rolled off in the production base in Suqian City, Jiangsu Province of China. The produced 210R rectangular cells will be used for the latest Vertex 595W n-type modules, to ensure the delivery and improve its overall competitiveness in the industry.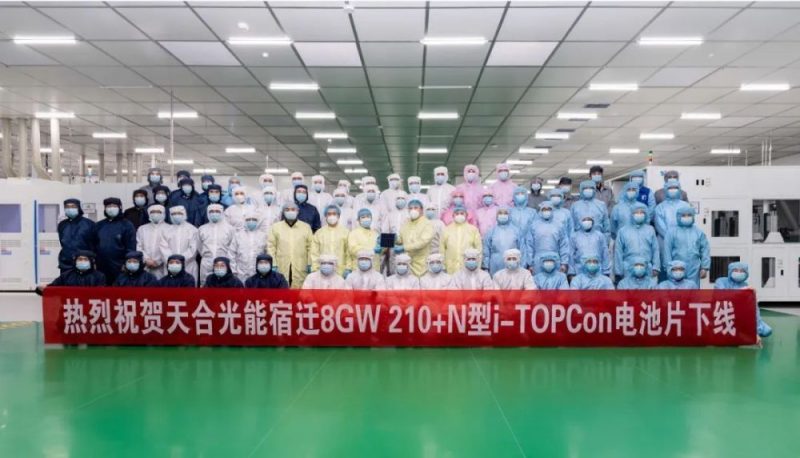 This particular production base was initiated on July 20, 2022, and now put into production with capacity of 8GW high-efficiency i TOPCon solar cells. The construction of Trina Solar's super factory has improved the efficiency and innovation speed of the photovoltaic industry, accelerated the industrialization of ultra-high power module products.
The super factory is equipped with a large number of advanced technologies that have been researched and developed by Trina Solar for many years. Based on 210R rectangular cell technology, the Vertex 595W n type modules can perfectly match 104 meters trackers, with the designed size and low voltage advantages. 6-12 more modules can be stringed to maximize the utilization as well as reducing the cost of BOS, comparing with the that of general N 72, 78 modules, as Trina Solar has always paid attention to customer value and uses technological advancement to bring customers the most cost-effective, high-efficiency power generation products and the best product experience.
Trina Solar would like to help China's photovoltaic industry maintain its leading position. Trina Solar will continue to promote the sustainable development of the photovoltaic industry and global energy reform.