PVTIME – On October 27, Huasun launched its silicon material and solar cell project in Wuxi.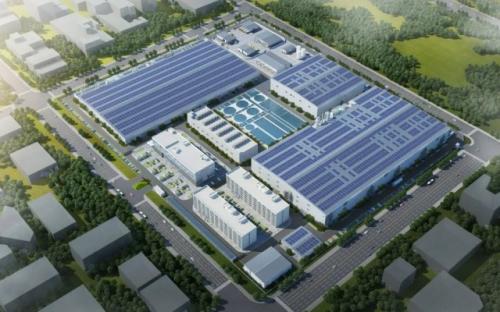 This particular project is an important part for Huasun Energy Co., Ltd., a manufacture focuses on high-performance HJT solar module via its world-leading team in HJT solar cell R&D, to expand its production capacity with a total investment of 5.4 billion yuan. It is planned to build a factory to achieve an annual output of 2.5GW noncrystalline ultra-thin silicon slice for HJT production and 5GW bifacial microcrystal HJT cell and module.
Meanwhile, Huasun Energy as well as the local government, would like to attract enterprise in the PV industrial chain to settle in the same area to promote the high quality industrialization process of HJT production and related technology. Both Huasun and the local government Huasun expect to secure the its supply chain and enhance its profitability.