PVTIME – Cohesion of PV brands promotes strong development of technology and services for solar energy and energy storage industry.
On 22-23 May 2023, the CPC 8th Century Photovoltaic Conference of 2023 and PVBL 11th Global PV Global Photovoltaic Brand Rankings Announcement Ceremony were jointly held by Century New Energy Network, PVTIME and Photovoltaic Brand Lab (PVBL) in Shanghai City, China.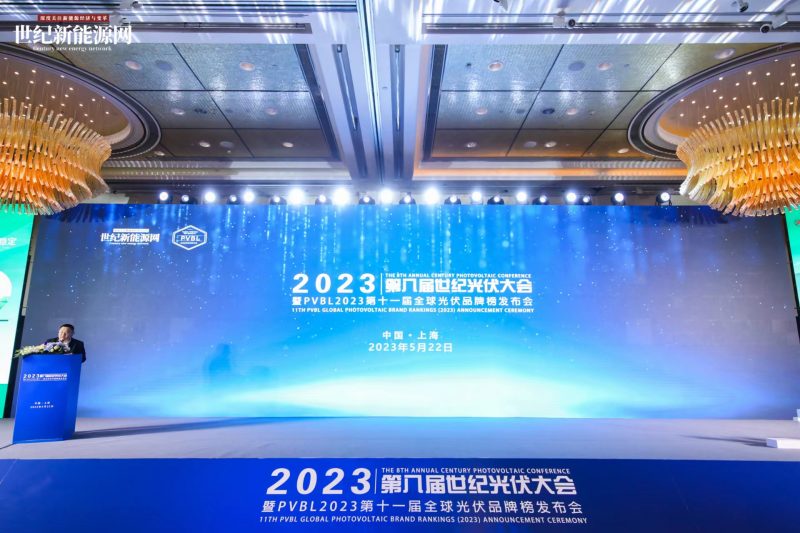 The conference brought together leaders in the field of solar energy, entrepreneurs and heads of investment institutions. Starting from the Duel Carbon goals, PV-related topics such as industrial development trend, technological innovation and integration of solar power storage were discussed, with the aim of promoting the coordinated progress of upstream and downstream industrial chains, and promoting the brand building and technological innovation of the photovoltaic industry.
On the first day of the conference, PVBL's annual ranking of the most valuable photovoltaic brands was announced.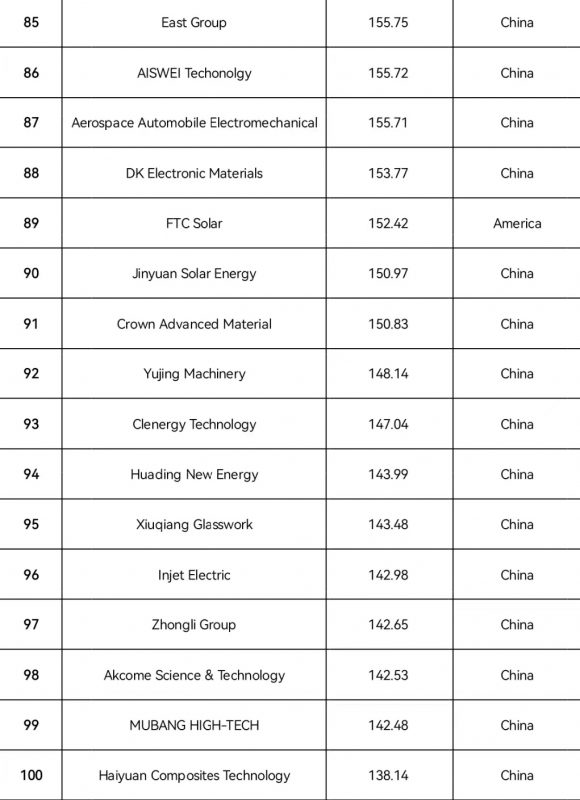 In 2022, the total revenue of the top 100 global brand companies exceeded 1.64 trillion yuan, an increase of 75.97% year on year; the total net profit exceeded 188 billion yuan, an increase of 105% year on year. Importantly, the total R&D investment is 66.3 billion yuan, of which the top 20 invested up to 42 billion yuan in R&D.
Launched in 2012, the PVBL annual report is the only data research report in China supported by a multidimensional evaluation system. The multidimensional scoring system accurately reflects consumers' attitudes towards brands and provides companies with insights into the effectiveness of their brand positioning strategies.
To calculate a company's corporate brand rating, the Photovoltaic Brand Lab combines 10 years of data collected by Century New Energy Network and its web-based operations with the evaluation criteria.
The maximum achievable Corporate Brand Rating is 1000 and is calculated after companies have gone through the comprehensive evaluation system, which includes the assessment of five primary and ten secondary indicators. The primary indicators are sales, research and development, outgoing shipments, impact and service. Secondary indicators include brand design, brand popularity, brand reputation, brand loyalty, product quality, service quality, marketing promotion, social responsibility, industry impact and societal impact.