PVTIME – On July 5, EGing Photovoltaic Technology Co., Ltd. (600537.SH), a high-tech enterprise specialized in the development, manufacture and marketing of solar photovoltaic products, released its Pre-Earnings Announcement for the first half of 2022.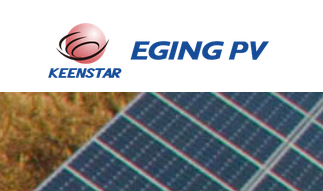 The company expects to achieve a net profit of CNY 19 million to 25 million attributable to owners of the parent in H1 of 2022, turning loss into profit. And the net profit excluding non-recurring gains and losses for owners of the parent company is calculated to be CNY -23 million to -17 million.
The company stated that the performance during the reporting period increased compared with the same period of the previous year mainly due to its expansion in photovoltaic market, especially the overseas, with its solar modules. The sales volume of solar modules increased significantly compared with that in H1 of 2021, therefore the gross profit margin of the modules increased year-on-year.