PVTIME – Recently, Power Construction Corporation of China Ltd. (601669.SH) (hereinafter referred to as PowerChina) issued 14 consecutive announcements, disclosing that it would carry out asset replacement with its controlling shareholder, PowerChina Construction Group Co., Ltd. (hereinafter referred to as PowerChina Group or the Group).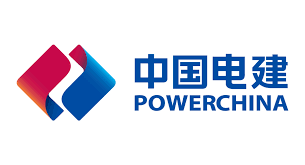 The announcement shows that in order to reduce the competition between the two parties, PowerChina plans to replace its real estate assets (a valuation of 24.718 billion yuan) with the high-quality power grid and related industry assets (a valuation of 24.653 billion yuan) held by PowerChina Group. The difference is 65.3426 million yuan, which would be paid by PowerChina to the Group in cash.
According to information on PowerChina official website, the company is a state-owned construction company. It provides contracting, survey and design services for water conservation, wind power, thermal power, hydropower power and infrastructure projects. PowerChina also manufactures power station related equipment and metal component products. It offers engineering, procurement and construction (EPC) services to hydropower, water and thermal power as well as transmission and distribution projects. From the perspective of future development, asset replacement is in line with the nation's policy guidance, thus PowerChina will focus on the energy industry.
The stock price information shows that the overall increase of PowerChina in 2021 has reached 113.11%. The first trading day after the announcements of the assets replacement plans on January 7, closed at 8.71 yuan, an increase of 4.19%. In that day, the stock price of PowerChina rose as high as 9.2 yuan, hitting the daily limit.