PVTIME - A ceremony for the commissioning of high-efficiency n-type TOPCon cells was held in Xinyi Base by Zhongqing Holding Group Co., Limited (Zhongqing Group) on September 19, 2022.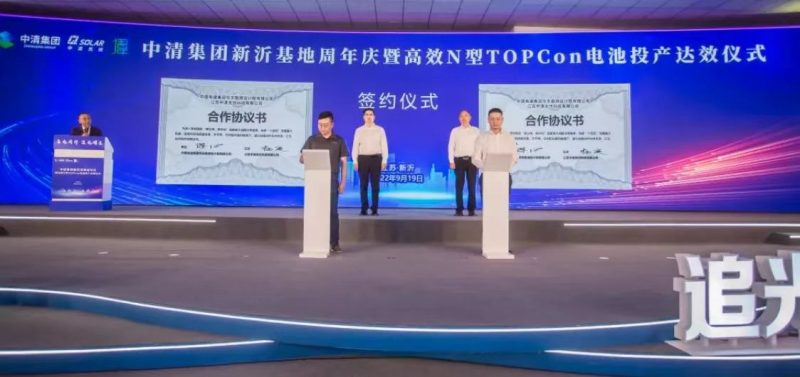 The production capacity of this project is 3GW of n-type TOPCon cells per year, following 2GW of high-efficiency module in previous project.
In addition, a cooperation agreement was signed among Zhongqing Group, Huaneng Renewables Corporation Limited, China Energy Engineering Group Northeast No.1 Electric Power Construction Co., Ltd., and Power China Huadong Engineering Corporation Limited, to establish a strategic partnership for 11GW of photovoltaic module supply.