PVTIME – On July 9, the creation of the 600W+ Photovoltaic Innovation Alliance was officially announced.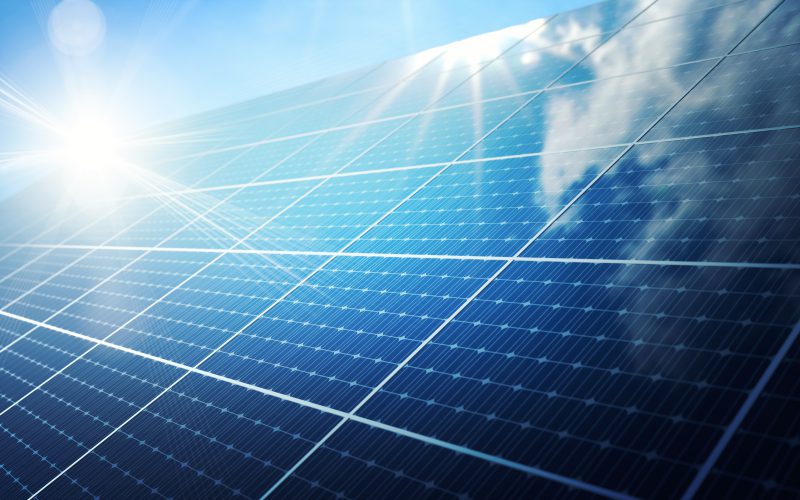 The alliance is jointly established by 39 enterprises of the photovoltaic industry chain, including silicon wafer, solar cell, solar module, tracking bracket, inverter, material and equipment manufacturers. The members of the alliance will combine their advantages in industrial capabilities with the driving force that is technological innovation to connect the various links of the industry chain in order to promote the sustainable development of the industry and usher in the next significant era for solar energy.
According to the declaration of the 600W+ PV Innovation Alliance, members of the alliance unanimously agree that the pursuit for 600W+ ultra-high power modules and new technology platforms for system integration is the important route for the future development of the PV industry. The members believe that a more open and collaborative environment for cooperation and innovation allows the members to combine their superior resources in R&D and manufacturing to build products and systems and establish standards that maximizes the value of 600W+ ultra-high power modules.
After more than a decade of development, China's photovoltaic industry has made remarkable strides both in terms of technical achievements and practical solar applications, and has become a world leader in PV innovation and production. With the advent of the grid parity era, photovoltaics will become the core driving force for energy reform where only the innovators and reformers will continue to advance and drive the sustainable development of the photovoltaic industry.
Members of the 600W+ PV Innovation Alliance include:  
Anhui Kaisheng Technology Co., Ltd
Beijing Jidong Energy Development Co., Ltd
China General Certification
Rainbow (Hefei) photovoltaic Co., Ltd
DNV GLSingapore Pte. Ltd
China Datang Group
DB Schenker Logistics
Risen Energy
Flat Group
Hangzhou First Applied Material Co., Ltd
Hangzhou Hande Quality Certification Service Co., Ltd (TUV Nord China Branch)
Huawei Digital Technology (Suzhou) Co., Ltd.
DZS Solar
Arctech Solar
Shenzhen S.C
JA Solar Co., Ltd.
Folunwin Automatic Equipment Co., Ltd.
TUV Rheinland (China) Co., Ltd.
NEXTracker Inc.
TÜV SÜD China Holding Limited
Runergy (Suzhou Run Sunshine Technology Co., Ltd.)
SMA Solar Technology
Sineng Electric Co., Ltd.
Shunde Solar Energy Research Institute of Sun Yat-sen University
UL CCIC Company Limited-Suzhou
Suzhou Maxwell Technologies Co., Ltd.
Cybrid Technologies Inc.
Trina Solar Co., Ltd.
Tianjin Zhonghuan Semiconductor Co., Ltd.
Wuxi Shangji Automation Co., Ltd.
Ningxia XN Automation Equipment Co., Ltd.
Xinyi Solar Holdings Ltd.
Sungrow Power Supply Co., Ltd.
Yongzheng Photovoltaic Technology (Changzhou) Co., Ltd.
PowerChina Guizhou Engineering Co., Ltd.
PowerChina Jiangxi Electric Power Construction Co., Ltd.
East China Electric Power Design Institute Co., Ltd.
China Huadian Corporation Ltd.
China Energy Engineering Group Heilongjiang Electric Power Design Co., Ltd.