Leading PACE Provider Invests over $1 Billion in Florida, Providing a Vital Financing Option to Make Energy Efficiency and Resiliency Upgrades
PVTIME – Ygrene, the nation's leading PACE (Property Assessed Clean Energy) provider, today announced that it has surpassed $1 Billion in PACE investment in the state of Florida. PACE financing through Ygrene provides homeowners and businesses vital access to affordable, long-term financing for energy efficiency, renewable energy, and natural disaster resiliency improvements.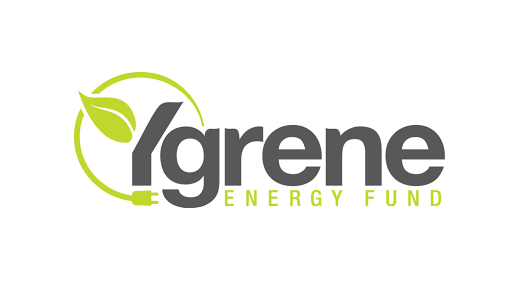 "One billion in investments in local communities shows how PACE through Ygrene has become a significant engine for economic growth and a vital financing option for property owners across Florida to make upgrades for safer and more comfortable homes," said Jim Reinhart, Ygrene Chief Executive Officer. "What's more, Ygrene's PACE program has the leading consumer protections and customer satisfaction in the industry. We're proud of the positive impact Ygrene is having in Florida and look forward with anticipation to PACE's future in the Sunshine State."
"PACE-financing offers a market-friendly approach to help homeowners invest in risk mitigation," said R.J. Lehmann, Director of Finance, Insurance and Trade Policy for the R Street Institute and a resident of St. Petersburg, FL. "This is particularly important for Florida, given our exposure to tropical storms and other natural disasters. Homeowners who use PACE to invest in mitigation save thousands on their insurance premiums each year, and collectively could save hundreds of millions of dollars in avoided natural disaster losses."
"Having researched PACE and its impact on our state, it's clear that one billion in PACE investments are helping to build a cleaner, more resilient Florida," said Pradeep Haldar, Professor at the Patel College of Global Sustainability at the University of South Florida. "Looking at the data, it's clear that PACE is a critical public policy asset to state and local leaders to help meet our economic and environmental goals."
PACE is a proven solution to help combat the impacts and costs of natural disasters and climate change, while creating jobs and providing huge positive economic impact boosting local and state economies. In fact, PACE projects financed by Ygrene across Florida have created more than 25,000 jobs and more than $2.4 billion in local economic stimulus. Research out of the University of South Florida's Patel College of Global Sustainability shows that every $1 of PACE investment in hurricane home and business protection saves over $2.30 in avoided property damage and displacement costs in the event of a hurricane. PACE projects financed by Ygrene are also expected to save property owners over $1.4 billion in insurance costs over the lifetime of their projects. Ygrene and PACE are also playing a crucial role protecting Florida's environment, installing more than 18 megawatts of clean solar energy and reducing more than 640,000 metric tons of CO2 emissions, the equivalent of taking more than 138,000 cars off the road for a year.
PACE comes at no cost to local governments and provides a valuable option for families and businesses to invest in the efficiency, sustainability, and resiliency of their properties. Homes and businesses with hurricane resistant windows and doors are better prepared to withstand and survive the devastating impact of climate change. That means more businesses remaining open, more working families feeding the local economy, and more stable property and sales tax revenue which funds essential local government services.
PACE financing offers homeowners the strongest consumer protections and contractor oversight in the home improvement finance industry. Homeowners receive all of the program disclosures and participate in a verification call that confirms their understanding of the financing terms. Traditional forms of home improvement financing like credit cards and bank loans have far fewer consumer protections built into them. PACE's consumer protections, underwriting standards, and overall customer service far exceed that of other financing products in the home improvement market.