PVTIME – Solar development in Vietnam remains strong despite the impact of the COVID-19 pandemic. As of July 2020, Vietnam's total installed rooftop solar installed capacity reached 925.8MW. According to Vietnam Electricity Group's estimates, by the end of 2020, the total installed capacity of rooftop solar in Vietnam will reach 2GW, and by 2030, the total capacity will exceed 4GW, of which industrial and commercial projects will account for 95%.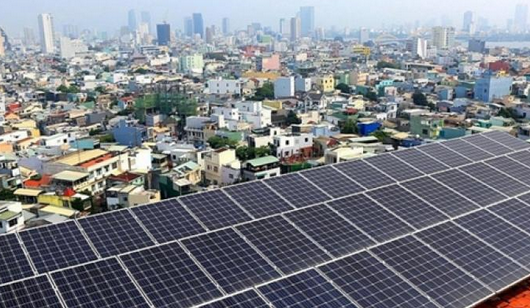 Vietnam is a country with relatively large solar energy resources. The solar irradiance level is about 4-5kWh/square meter/day, and the number of sunshine hours is as high as 2,600 hours/year, especially in the central, western, and southern regions. In the face of economic development, environmental factors, and the urgent demand for electricity in response to climate change, the Vietnamese government has issued many policies to encourage the development of solar energy (grid connection and rooftop solar projects).
Thanks to the implementation of the government's Decision No. 13/2020/QD-TTg ("Decision 13") which detailed the mechanisms for encouraging the development of solar energy projects in Vietnam, as well as a new feed-in-tariff ("FiT") on May 22, 2020, the solar market, including rooftop solar photovoltaics, has developed rapidly. As of August 2020, the total solar power generation capacity in use in Vietnam is approximately 6.3GW. In the rooftop solar sector alone, the Vietnamese market has added 274MW of capacity in the first five months of 2020. According to statistics, as of July 2020, the total installed capacity of rooftop solar has reached 925.8MW. At the end of 2019, it was only 378MW, which means that from January to July this year, Vietnam added 547.8MW of rooftop solar capacity, and more than half were installed in commercial and industrial sectors.