PVTIME - On July 30, a groundbreaking ceremony of the first phase of silicon project with an annual output of 120,000 MT of high-purity crystalline silicon was hold by local governors and Sichuan Yongxiang Energy Technology Co., Ltd., a subsidiary of Tongwei Co., Ltd. (600438.SH), in Leshan City of Sichuan, China.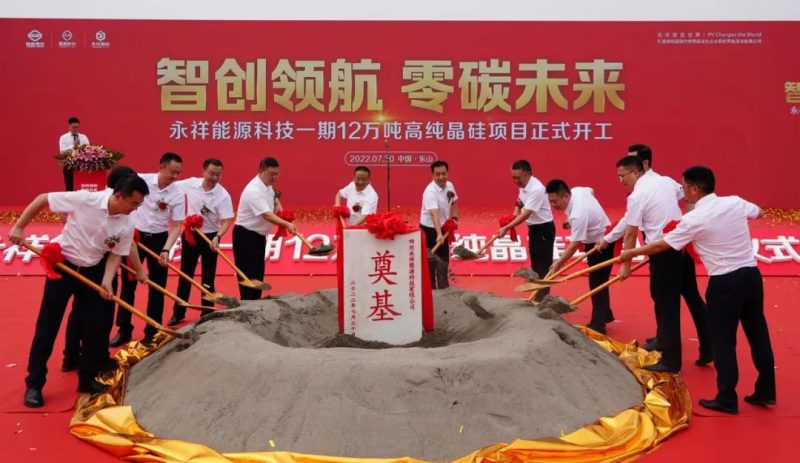 With the rapid development of clean energy, the main production energy supply system of the project is designed as hydropower while the production process is fully closed loop, said Mr. Ma, the installation team leader. The project is expected to offer more than 1,200 jobs for local people, and its annual output value is estimated to be 40 billion yuan once upon completion, he added.
Leshan City is a clean energy base which enjoys the reputation of China's Green Silicon Valley. With the support of the local government, Yongxiang will promote its high-end and intelligent manufacture, to provide high-purity silicon products for renewable energy companies. The two sides would like to jointly accelerate the transformation and upgrading of energy structure for the City, and fulfill the carbon peaking and carbon neutrality goals.