PVTIME – Yunnan Tongwei High Purity Crystalline Silicon Co., Ltd., a subsidiary of Sichuan Yongxiang Co., Ltd. which is 100% controlled by Tongwei Co., Ltd., has signed the Phase II of high-purity crystalline silicon production project with the People's Government of Baoshan City, Yunnan Province of China, on September 2nd 2022.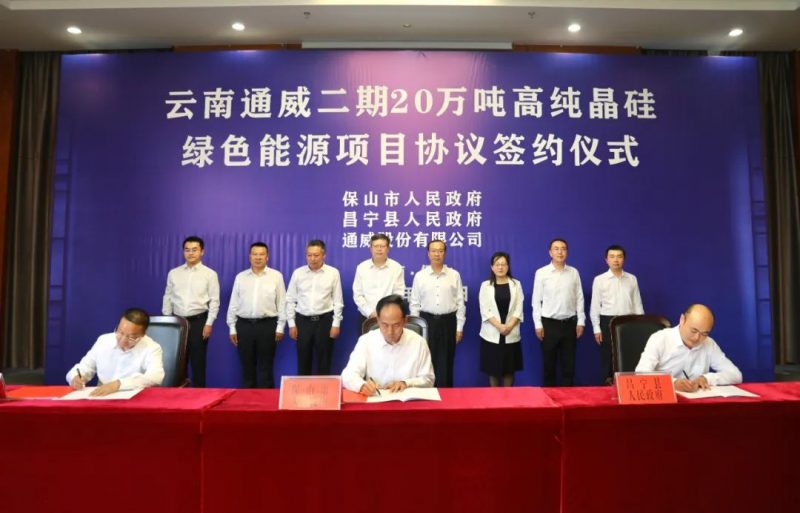 This Phase II project aims to reach production capacity of 200,000 MT high-purity crystalline silicon per year, following its Phase I's 50,000 MT of production capacity of silicon materials completed and put into operation in 2021.
The company plays an important role in promoting the low-carbon and healthy development in Yunnan Province. And it is expected that the company's silicon material business will maintain strong growth with greater performance in the future.