Suntech announced that the 3.5 GW high-efficiency module expansion project in the Changzhou module manufacturing facility was officially put into production.
PVTIME - With a total investment of 700 million RMB, the new 3.5 GW high-standard smart module manufacturing facility features several high standard new type smart module production workshops. With brand-new automatic high efficiency module production equipment introduced, the module production efficiency was greatly increased. Just like the expansion in Wuxi, the production lines at Changzhou are compatible with multi-busbar cells of various formats from 166mm to 182mm, fitting 78-cell solar modules, as well as the upgrade space for 210mm large format cells. The new production lines cover all the mainstream product technology available on the current market and can produce over 450W high power and high performance modules in batches.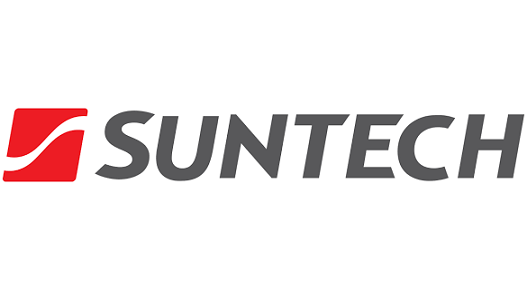 At Suntech (Changzhou) Module production factory, with a
warehouse of up to 45300 m² built and inbound, storage and shipment
integrated, it is equipped with well-established hardware facilities
that enable containers and platform trailers to perform shipment in 24
hours successively. The production line will be upgraded with AI
intelligent inspection and IV automatic testing in the years to come,
and in this way, stringent quality control can be assured.
Since
2001, Suntech has made fruitful achievements in the new energy field
during its 20 years' growth. In recent years, Suntech has enjoyed
prospective growth and seen increasing shipment successively. Based on
its well-established brand influence abroad, the Suntech brand exhibits
appealing bankability value. According to the Bankability 2020 report
released by BNEF, Suntech is at the 7th place among the Top
15 PV module brands used in term-loan financed projects in the world,
boasting of excellent shipment data, excellent financial standing and
brand reputation.
Thanks to the local government's great support
for Suntech, yet another big production and operation project got
completed, Mr. Tang Jun, president of Suntech, said. We at Suntech
always put brand management and product quality first. Over the course
of stable production expansion, we have not only taken the cutting-edge
of production equipment and product diversity into account, but also
stick to quality control and implementation of standards in the entire
production and management process. Just like this, the quality of every
piece of Suntech module is guaranteed. Every production base initiated
at Suntech group is built based on firm and solid decisions, Mr. Tang
Jun added. The 3.5 GW module production base at Changzhou will provide
more favorable support for Suntech's brand management in production
capacity, and it will make a great contribution to Suntech's output
value and brand position as a whole.