NEW DELHI, Sept. 19, 2019 -- Sungrow, the global leading inverter solution supplier for renewables, unveiled a comprehensive product portfolio, in particular an impressive 1500 Vdc outdoor central inverter SG5000UD and the world's most powerful 1500 Vdc string inverter SG250HX-IN, at Renewable Energy India (REI), demonstrating the Company's continued efforts on addressing local demand and aiding India's green mission by promoting competitive solutions.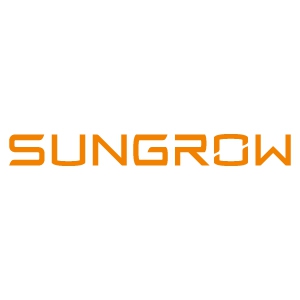 Sungrow Booth at Renewable Energy India Expo 2019
The SG5000UD turnkey station for 1500 Vdc systems features an optimal
protection level of IP65, maximum efficiency of 99% and can work without
derating at 50 degree Celsius, making it ideal for India by reducing O&M
cost and enabling sustained power yields despite the typical scorching heat and
sand corrosion found in the Indian desert. Developed for large-scale utility
plants, the 5 MW product also characterizes a high DC/AC ratio of up to 1.7 and
flexible 5 MW or 10 MW block design, ensuring an optimized LCOE.
Another flagship product on display was SG250HX-IN. Known to be the
world's most powerful 1500 Vdc string inverter, the high-profile product
characterizes 12 MPPTs and a maximum efficiency of 99%; it also enables designs
with 6.3 MW blocks, making it a perfect solution for hilly utility-scale
applications.
Products focusing on commercial and industrial rooftops showcased range
from 10 kW to 110 kW. They come with multiple MPPTs and compact design
and can maximize yields under complicated conditions. Sungrow introduced
its residential rooftop solutions at REI for the very first time due to the
great potential in the residential segment in India. Residential solutions
utilizing string inverters from 3 kW to 8 kW of volume are designed with easy
installation and smart monitoring, and timely service support and excellent
performance for investment are guaranteed.
"We are particularly excited by the progress we made in expanding our
product portfolio and strengthening our partnerships," said Mr. Hu Yukun,
Country Manager of Sungrow India. "And we are delighted that our solutions
were highly appreciated by clean energy professionals at the show and
beyond," he added.
Since its entry to the India solar market in 2015, Sungrow has established
itself as the comprehensive technical, service and sales platform with four
offices across the country. The Company opened a Bangalore-based manufacturing
facility in 2018 and reached 4 GW milestone in India this July, making it
poised to bring more exciting solution ranges to accelerate the step to a
brighter and sunnier future in the world's second most populous nation.
About Sungrow
Sungrow Power Supply Co., Ltd ("Sungrow") is a global leading
inverter solution supplier for renewables with over 87 GW installed worldwide
as of June 2019. Founded in 1997 by University Professor Cao Renxian, Sungrow
is a leader in the research and development of solar inverters, with the
largest dedicated R&D team in the industry and a broad product portfolio
offering PV inverter solutions and energy storage systems for utility-scale,
commercial, and residential applications, as well as internationally recognized
floating PV plant solutions. With a strong 22-year track record in the PV
space, Sungrow products power installations in over 60 countries, maintaining a
worldwide market share of over 15%. Learn more about Sungrow by visiting www.sungrowpower.com.
Source: Sungrow Power Supply Co.,
Ltd