PVTIME – On August 24, China Chamber of Commerce for Import and Export of Machinery and Electronic Products (CCCME), a China-based industrial and nonprofit organization, formed jointly and voluntarily by various economic organizations engaged in manufacturing, import and export, overseas turnkey project contracting and other related activities in machinery and electronic industry, released a Statement of Objection on US's Uyghur Forced Labor Prevention Act.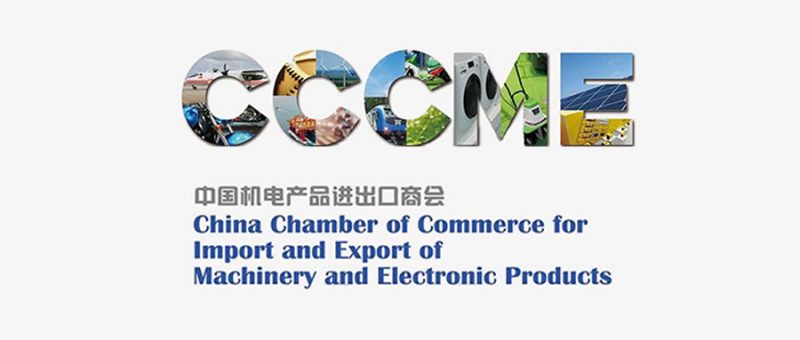 The Uyghur Forced Labor Prevention Act (UFLPA) took effect in the US under the law in June 21 2022, following the US President Joe Biden signed the Uyghur Forced Labor Prevention Act into law which bans all imports from Xinjiang on December 23 2021 local time. The US government assumes that anything made even partially in Xinjiang Uyghur Autonomous Region of the People's Republic of China is produced with forced labor and can't be imported unless companies can prove otherwise.
The CCCME pointed that the UFLPA maliciously denigrates the human rights situation in China's Xinjiang in disregard of facts and truth.The so-called "Forced labor" in Xinjiang is a lie deliberately made up and spread by the US to shut China out of the global supply and industrial chains. Essentially they are seeking to undermine the prosperity and stability in Xinjiang and contain China's development and revitalization under the pretext of human rights.
CCCME firmly rejects the UFLPA, which severely disrupts Xinjiang's economic development and foreign trade, lowering the living standards of the people in Xinjiang. Actually, it is the UFPLA violating the basic human rights of the people in Xinjiang.
China is the world's largest photovoltaic (PV) manufacturer and has more installed capacity than anyone else. Xinjiang is the world's most important production base of polysilicon, an essential material of the PV industry. The photovoltaic and related companies in Xinjiang strictly follow international conventions to produce and operate. People in Xinjiang choose jobs according to their own wishes. Based on the principle of equality and voluntariness, individuals sign labor contracts with companies in accordance with the law and obtain corresponding remuneration. By fabricating the lie of "forced labor" in Xinjiang, the US aims to achieve its sinister goal of suppressing the competitive edge of Xinjiang's PV industry and relocate it out of China through political manipulation, which deprives people of all ethnic groups in Xinjiang of their right to labor and employment, leads to "forced unemployment" with a sharp drop in their living standards or even return to poverty. The people of all ethnic groups in Xinjiang will by no means allow this, nor will all the Chinese people.
CCCME stated that in the context of countries raising the level of their climate commitments, companies from all over the world need more cooperation and healthy competition, rather than political suppression and malicious smearing. We should oppose any attempts to interfere in other countries' domestic affairs, instigate "color revolutions", and subvert legitimate state power. We should firmly support each other in pursuing development paths suited to the national conditions, firmly support each other in major measures to maintain social stability, and work together to create a favorable environment for the development and revitalization of regional countries.
CCCME fully supports the Chinese government to take all necessary countermeasures and strongly oppose US bullying. CCCME is firmly resolved in safeguarding national sovereignty, security and development interests. At the same time, CCCME calls on industry associations and enterprises around the world to resolutely resist unfair competition, strengthen cooperation and work together to jointly promote sustainable and healthy development globally.