PVTIME – PVTIME stops by Solargiga Energy's exhibit at SNEC 2023 and talks to Candice, the Sales Director of South America at Solargiga Energy about the core products, and overseas layout of Solargiga Energy.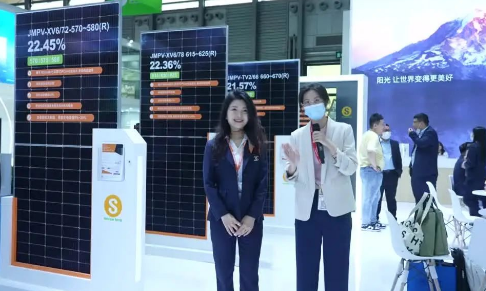 Solargiga Energy Holdings Limited ("Solargiga Energy"; stock code: 00757.HK) is a well-known photovoltaic module manufacturer. By the end of 2022, its solar module production capacity had reached 8.5GW, and is expected to reach 18.5GW by the end of 2023.
With a continuous upward growth trajectory in markets such as Japan, Germany, Korea, Vietnam, Thailand, Mongolia, Malaysia, Philippines, Pakistan, Switzerland, Sweden, Afghanistan and other countries, Solargiga Energy has expanded its partnership with a variety of distributors, and its offices and operating units around the world offer a wide range of solutions to customers with fast local technical support and service.
Solargiga Energy is committed to providing high-quality PV products, technical support, after-sales services and solutions to global customers, and to promoting the development of the clean energy industry.