PVTIME – The 16th International Photovoltaic and Smart Energy Exhibition (SNEC 2023) was held in Shanghai, China on 24-26 May 2023, where a number of innovative technologies and products were unveiled by PV manufacturers and solar system solution providers.
Sungrow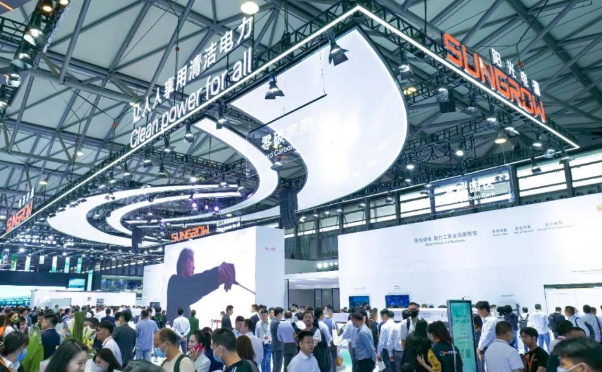 Sungrow showcased its comprehensive solutions, including inverters, energy storage systems, EV charging, flexible green hydrogen production systems, and smart operation and maintenance. Its "all-in-one" integration capability covers all scenarios such as energy base, zero carbon parks and zero carbon homes. Sungrow also unveiled the Utility-scale PV Plant 5A Solutions White Paper, featuring "All-Scenario Application, All-Day Efficiency, All-Link Safety, All-Life Smart O&M, and All-Grid Support", which aims to promote the large-scale, high-proportion, and high-quality development of the global energy transition to a greener and more sustainable future.
TW Solar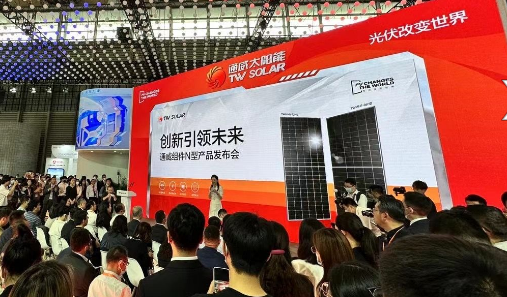 TW Solar showcased its highly anticipated new N-type modules and officially launched the silver-free 210-THC and TNC-182. The TNC cells feature high bifaciality, ultra-low attenuation, improved temperature coefficient and an enviable low light response, with a power rating of over 600W. And its 210-THC module has a power output of over 730W.
Meanwhile, TW Solar has established partnerships with collaborators such as PowerChina and Hexing Electrical.
LONGi
The 2681 heterojunction concept product and the Hi-MO 7 HPDC module were announced. The company also announced a breakthrough in perovskite tandem cell technology, achieving up to 31.8% conversion efficiency.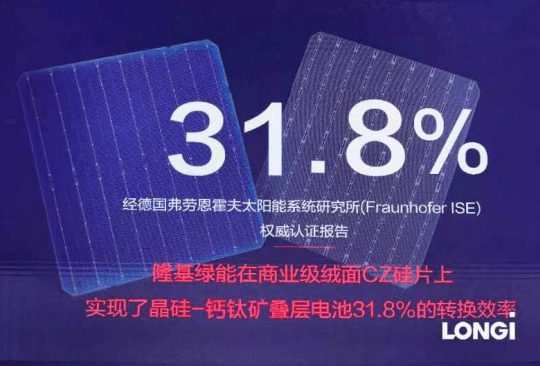 Hi-MO 7, based on high efficiency HPDC cell technology. HPDC stands for High Performance and Hybrid Passivated Dual-Junction Cell. This cutting-edge solar module is a major step forward in HPC cell technology, moving the industry towards an even more sustainable future. It continues the highly popular M10 module size, while delivering an astonishing 580W of mass production power and an impressive 22.5% conversion efficiency. These remarkable figures validate the HPDC cell technology that brings improved efficiency, superior power temperature coefficient and unmatched reliability to the Hi-MO 7.
Huawei
Huawei unveiled its brand new FusionSolar strategy. The strategy focuses on 4T (Watt/Bit/Heat/Battery) technology convergence, establishing high-quality industry standards with partners, and enhancing its six ecosystem partner systems. Chen also introduced Huawei's future-oriented all-scenario Smart PV+ESS solutions.
And the new FusionSolar all-scenario products were introduced, featuring grid formation, low levelized cost of electricity (LCOE), high reliability and comprehensive digitalisation.
Jinko Solar
Jinko Solar wowed the crowd with its revolutionary Tiger Neo series modules with a maximum power of 620W and an efficiency of over 23%, while its SunGiga system shines with its seamless integration, expandability and intelligent monitoring, perfect for C&I energy storage.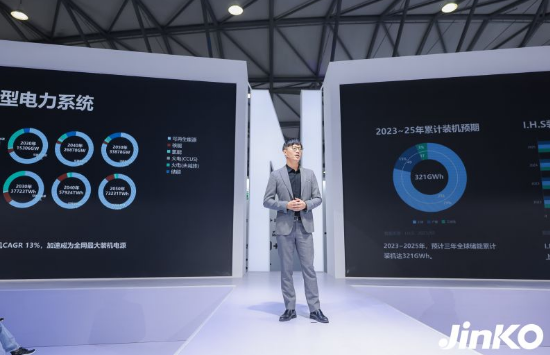 Risen Energy
Risen Energy showcased PV modules, energy storage, BIPV and residential products at the exhibition.
The Hyper-ion 700W+ heterojunction PV modules were showcased, as well as the company's latest BIPV series products, and it officially launched the full range of 1750kW, 1725kW, 1575kW, 1375kW, 1250kW, 1200kW and 1000kW PCS product lines developed in-house, demonstrating the company's ability to perfectly match different power requirements when delivering AC-side energy storage projects.
JA Solar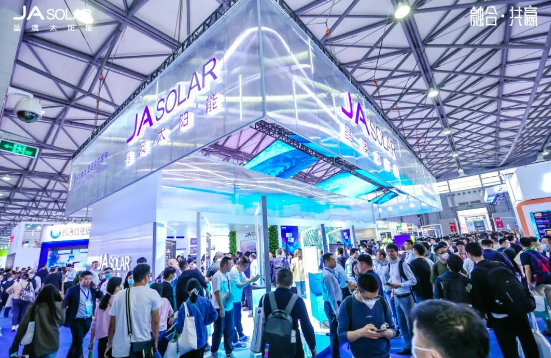 JA Solar's new DeepBlue 4.0 Pro has received several certifications and awards, including IEC 62892 Enhanced Thermal Cycling Test Certificate from DEKRA and ASTM E 1597 Standard Test Certificate from UL Solutions, and as a Qualified Testing Location by SGS, as well as partnerships with TÜV, National Institute of Meteology China and China General Certification Center.
In addition, JA Solar signed a strategic partnership agreement with CATL to deepen business cooperation and jointly develop the photovoltaic market, contributing to the sustainable development of the photovoltaic industry and promoting the Dual-Carbon Goals.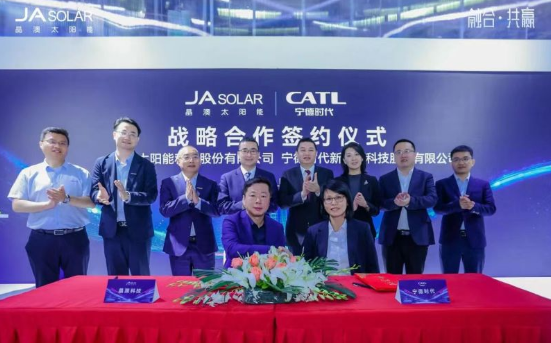 CATL
CATL has released the world's first zero auxiliary source PV storage fusion solution. Through its self-developed solar energy storage converter, together with high-temperature core technology and advanced self-heating technology, CATL's zero auxiliary source solar energy storage fusion solution frees itself from dependence on cooling systems and their auxiliary power sources, and enables millisecond power control response with real-time connection between PV and storage, while increasing charging and discharging efficiency by 10%.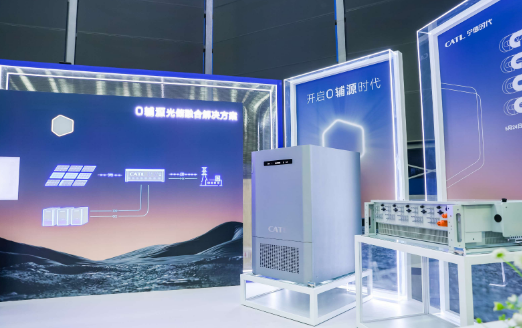 Trina Solar
Trina Solar unveiled groundbreaking n-type i-TOPCon technology, ushering in the N-era of photovoltaics! The Vertex module with 22.4% efficiency for n-type 695W, TrinaTracker tracking systems and Trina Storage solutions were showcased on the stand, with renowned organisations RETC (Renewable Energy Test Center) and CSG confirming the module's reliability.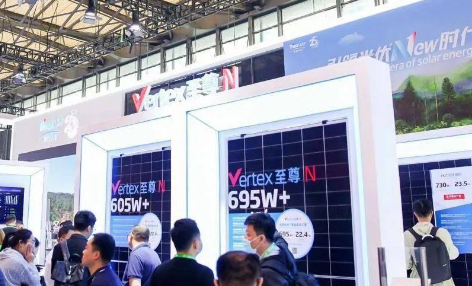 Canadian Solar
Canadian Solar showcased N-type TOPCon series modules up to 700W, high-performance commercial/industrial/residential inverters, SolBank large ground station energy storage system, Sungarden Sun Garden distributed PV system and BIPV system at SNEC.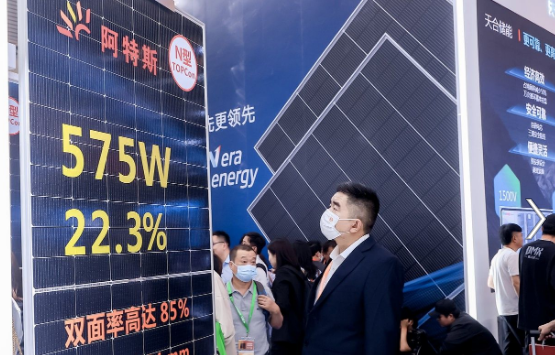 TBEA
TBEA launched the TS315KTL-HV and TS330KTL-HV, its new generation of 1500V 300KW+ string inverters with a maximum capacity of 315 KW and 330 KW respectively.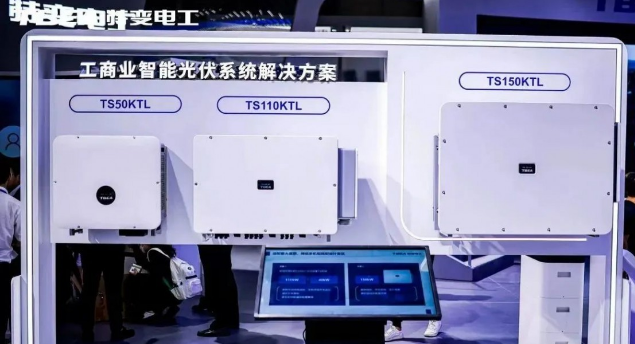 These string inverters support 24 input lines, 12 MPPT with a maximum current of 48A each and are said to be suitable for both 182mm and 210mm based high power PV modules.
Chint/Astronergy
Chint was delighted to showcase its latest residential PV solutions, commercial and industrial solar storage solutions and complete sets of OEM components for the new energy industry.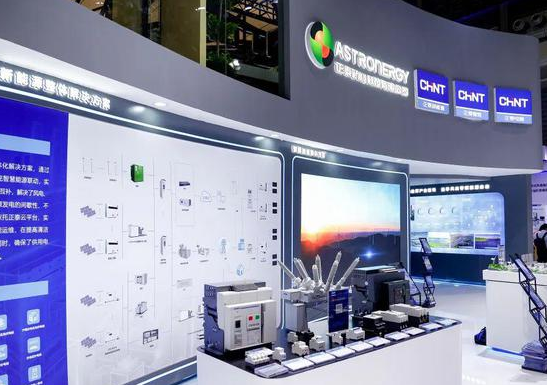 Astronergy's new n-type TOPCon product, the ASTRO N7 series, was launched at SNEC. The ASTRO N7 series uses Astronergy's proprietary n-type TOPCon3.0 high efficiency cell and Boron LDSE cell technology, with an average efficiency of 25.6% in mass production and an average conversion efficiency of 26.0% in the R&D pilot line.
Solargiga Energy
Solargiga Energy showed its three GIGA-N series modules, including 72 double glass, 78 double glass and 54 single glass modules, which are perfect choices for either utility or distributed solar power projects. And all modules are tested to standards that are 5-10 times more stringent than IEC standards. Power loss in the first year is less than 1%.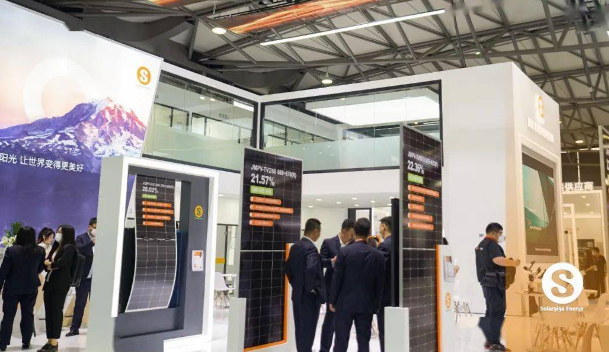 Meanwhile, the conventional modules, BIPV, lightweight modules, tile modules and other categories are shown to customers for complete scenario solutions.
GCL SI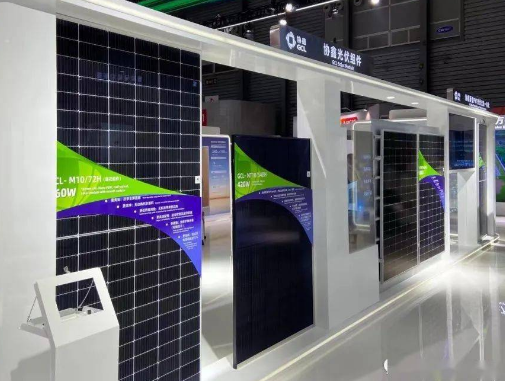 With an exceptional conversion efficiency of over 22.5%, GCL SI's N-type TOPCon is a bifacial monocrystalline module designed to deliver superior reliability and performance while reducing LID and LeTID.
GCL SI showcased its BIPV module, a bifacial solar module designed to deliver industry-leading reliability and performance with a 12-year product warranty and 25-30-year linear power output warranty, and has achieved an A-rating in the non-combustibility test of fire-resistant components of building materials.
Solis
The latest products for industrial and commercial energy storage, as well as home energy storage solutions, were on display. For small and medium industrial and commercial energy storage scenarios, the new off-grid solar energy storage all-in-one machine was launched, with a 4-way MPPT design and a string current of up to 20A, which can be adapted to different high-efficiency and high-power modules. For large commercial and industrial energy storage systems, a modular energy storage PCS product was launched with multiple operating modes to support off-grid and on-grid operation.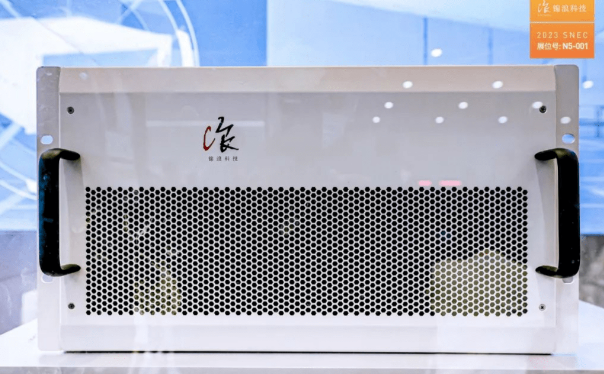 GoodWe
As a turnkey solution provider with PV inverters at its core, GoodWe has introduced four core scenarios: EcoSmart Home, EcoSmart Commercial, GoodWe Utility Solutions and Integrated Storage and Charging Carport, providing solutions for residential, commercial and industrial users, ground power plants and storage and charging scenarios.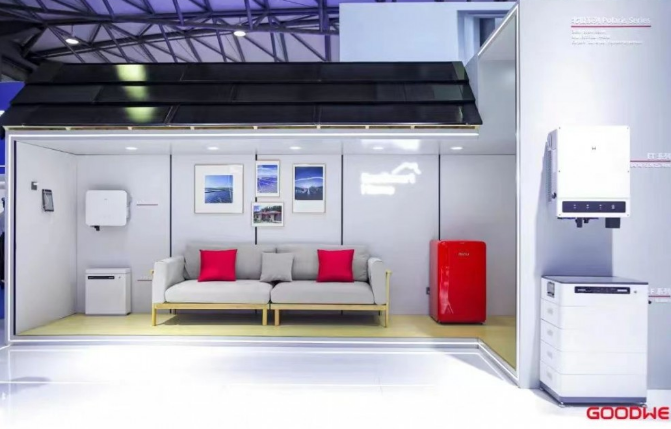 GoodWe has launched a new generation of all-in-one 50kW/100kWh commercial and industrial storage cabinets that can be expanded to a maximum of 650kW/1300kWh. It forms an integrated system product that can meet customers' higher power requirements.
Growatt
Growatt's new products including MAX 150KTL3-X LV, 600W-50kW X-Series for residential, 60-253kW for industrial and commercial, 2kW-1MW/2.56kWh-4MWh energy storage products, 3-40kW intelligent AC/DC charging and smart energy solutions for all scenarios were exhibited at SNEC 2023.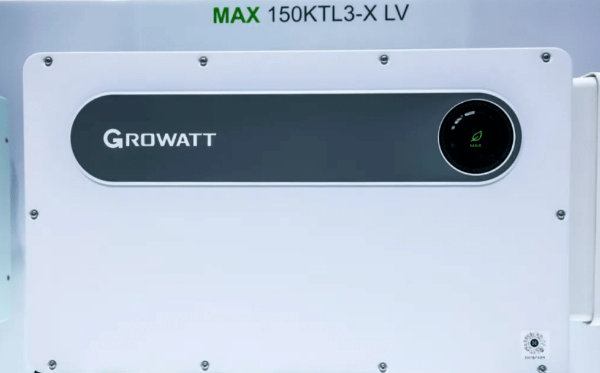 The new MAX 150KTL3-X LV PV inverter for commercial and industrial applications was also launched. It is designed with a high current of 22.5A, perfectly adapted to high current modules, and a 10-way MPPT design that can adapt to complex application scenarios.