PVTIME – Last week, Risen Energy held a ceremony in celebration of the first 210mm high-efficiency modules rolling off the production lines at Phase II of its Yiwu production project.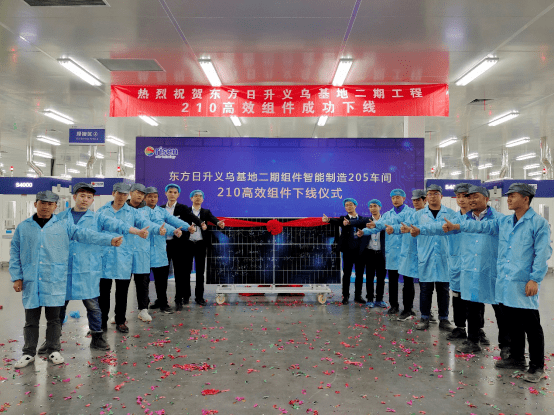 With an estimated investment total of 2.5 billion yuan, Risen Energy's production project in Yiwu has an annual output of 5GW in high-efficiency solar modules and was constructed in two phases. Construction for Phase I began in July of 2018 and was put into operation in November of last year. Construction for Phase II began in September of last year and is now fully operational. The annual sales revenue expected to be generated from this project is 12 billion yuan.
This Risen project is the first photovoltaic module production project that Yiwu has successfully landed, and is one that will greatly further expand its photovoltaic supply chain layout. At the same time, the completion of the project also lays a solid foundation for Yiwu to build a global leading 100-billion-yuan level solar photovoltaic industrial cluster.
In September this year, Risen Energy another 20 billion yuan for the construction of a 15GW high-efficiency cell and module production project in Yiwu. This is the second project invested by Risen Energy in Yiwu, and is also the largest amount of investment signed by Yiwu for an industrial project to date. Construction of this project is currently underway.