PVTIME – On January 6, a Signing Ceremony was hold by Qinghai Lihao Semiconductor Material Co., Ltd. (Lihao Semiconductor), a technology-based enterprise focusing on developing semiconductor materials in Yibin City of Sichuan Province, China, for the third phase of its high purity polysilicon and crystal silicon material project.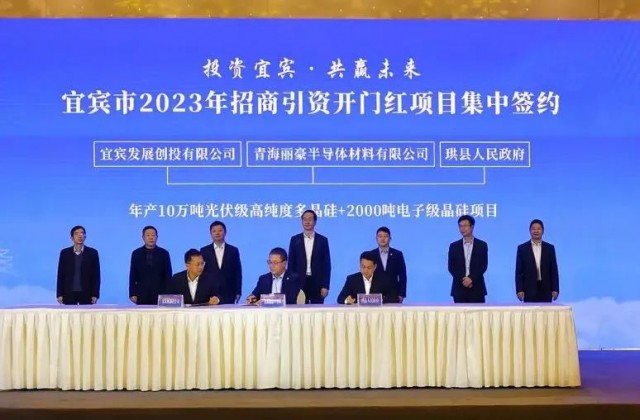 Lihao Semiconductor intends to launch high purity polysilicon project for photovoltaic material with a planned production capacity of 100,000 MT, and electronic-grade crystal silicon with an annual output of 2,000 MT.
Lihao Semiconductor was established in April 2021, and announced a completion of a Series B funding worth 2.2 billion yuan from a group of investors, claiming to reach the unicorn valuation within 18 month and became one of the bench marking companies of the industry. The company is working on the second phase of a high-purity silicon production project with a total investment of 18 billion yuan started in October 2022. The first phase of the project has reach production capacity of 50,000 MT as scheduled in the year of 2022. And the annual output of the whole project will be 200,000 MT of high-purity silicon material with an annual output value of approximately 20 billion and profits and taxes of 5 billion yuan per year as well as providing more than 3,000 jobs for local people.