PVTIME – Zhengqi Anhui Financial Holdings Co., Ltd. (hereinafter referred to as Zhengqi Holdings), an innovative investment holding group with a focus on science and technology enterprises and owned by Lenovo with a registered capital of 3.323 billion yuan, announced on 10 March that it has signed a 20GW n-type solar cell production project in Anhui Province, China.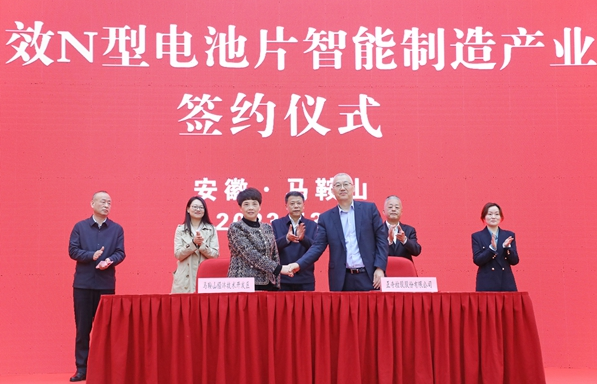 According to the announcement, the project will be built in three phases. The first phase will reach a production capacity of 5GW of high-efficiency n-type solar cells this year, with sales revenue of 5 billion yuan in 2024. The second phase will add another 5GW of high-efficiency solar cells and 2GW of high-efficiency modules, with an estimated total sales revenue of 14 billion yuan and a tax contribution of 280 million yuan each year after completion. Finally, the third phase of 10GW of high-efficiency solar cells will be planned according to market conditions.
This particular project is an important step for Zhengqi Holdings to become a supplier rather than a player in the PV industry. Zhengqi Holdings has rich experience in investing in the PV industry. It has invested in Trina Solar, Sinopont and other solar companies for many years and has served Runyang, Risen, ChinaLand (Sunergy), Huasheng and other customers in the industry. And it will soon become a manufacturer with its new PV Smart factory.